Features
on
Thursday, August 4, 2016 - 20:07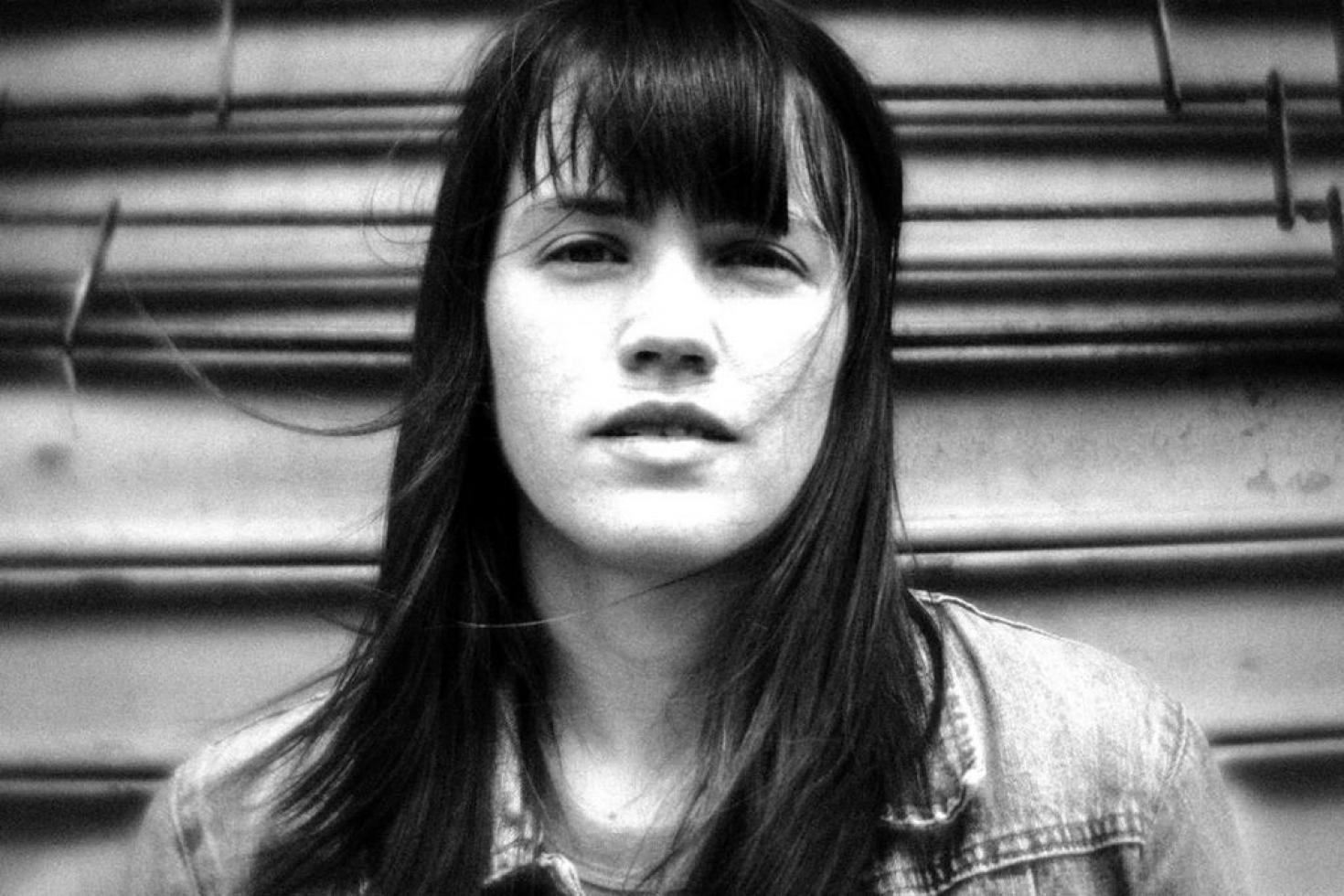 Don't know about you, but I fell head over heels for Big Eyes the second I heard the band's previous album, "Almost Famous". And their new album? Well, it is even better! "Stake My Claim" comes with 10 glorious blasts of power pop meets punk and is a whole lot of fun to listen to. The album will be out August 19 via Don Giovanni Records and sees the band around Kait Eldridge taking things to a whole new level of greatness. Read on to see what Kait had to tell us about staking her claim!
PRT: Your new album will be out later this month. Excited?
Kait: VERY excited. I can't believe it's been 3 years since our last album, Almost Famous, came out (Grave Mistake Records). Time flies.
PRT: Anything you did different this time around when it came to recording the album? 
Kait: I was in less of a rush recording this album. We recorded it all piece by piece. It was nice to have some time to sit and think about a part, or to wait a few days and redo a take if needed. 
PRT: Your first album was named after a conversation you overheard and was used kinda tongue-in-cheek, the second one was named after the movie. Am I right in saying there's nothing joke-y about naming the new album "Stake My Claim"? 
Kait: You are correct! I usually keep a sense of humor with Big Eyes, but I wanted to make more of a serious statement with "Stake My Claim." I've always been the sole songwriter, but I had been lacking self assurance for the first two albums. I hid behind the guys in the band. Over the past few years I've become more confident in my singing, guitar playing and lyric writing, and I wanted to showcase that.
PRT: I've listened to it a bunch of times so far (and am loving it)… it still comes with everything I liked about "Hard Life" and "Almost Famous", but the songs sound richer, even more thought out and just better overall. How would you say you have evolved as a songwriter since you started Big Eyes? 
Kait: Thank you! I have always been very strict with myself -- if I write a song that I'm not feeling 100% sure about, I'll scrap it. Recently I've been focusing more on making sure my lyrics are cohesive and tell a story. I still try to keep them fairly vague though, I'm a pretty private person and I don't want anybody assuming a song is about them, haha. Both my vocals and guitar playing have gotten stronger over the years, and that continues to open up my options musically. When I first started Big Eyes, I would have an idea for how I wanted a song to sound, I just didn't know exactly how to actualize it. Big Eyes is becoming more and more of what I always intended it to be.
PRT: What were some of your biggest inspirations for the new album? Both musically and non-musically? 
Kait: Musically, the past couple years I have been listening to a lot of Blue Oyster Cult, Thin Lizzy, Gary Glitter, that kind of hard rock 70s/80s stuff. Non-musically, my inspiration for Stake My Claim was reclaiming Big Eyes after moving back to NYC and regrouping with a new lineup. Seattle was kind of a whirlwind for me. We were so busy touring that I wasn't really able to figure out what I even wanted for the band at one point. This album is all about taking a step back and figuring it out on my own terms.
PRT: The songs probably also sound fuller because "Stake My Claim" marks your first album as a foursome after adding second guitarist Paul Ridenour to the band's line-up. When and how did that happen? 
Kait: "Stake My Claim" was actually recorded just before we became a 4 piece. Paul played bass on it, and I played all of the guitar tracks. I had met Paul like 5 or 6 years ago when Big Eyes first started. He was super young, fresh out of high school, and really enthusiastic -- he even helped us load our gear into the venue! When I moved back to NYC, I went to see a friend's band play at Silent Barn, and Paul's other band Lilith Velkor was playing. I was like, "damn, I need this dude in my band!" So yea, Paul joined back in early 2015, and he moved over to guitar right after we finished up recording the album in early 2016, at the same time that we recruited Griffin Harrison (who engineered most of the tracks on "Stake My Claim") for drums, and Malcolm Donaldson for bass. Griffin and Malcolm had played together in a band called Past Life, which had broken up right before they joined Big Eyes. And that makes 4!
PRT: You write all of the songs. Does that make Big Eyes a dictatorship or do the others get their say as well? 
Kait: Haha! I get to do all of the FUN (boring) stuff like email, keeping the books, social networking, etc. But with playing and touring, we are all on the same page for the most part. If a part is sounding weird, or if someone has an idea for something, they speak their mind. The band is run pretty equally in that sense, and I am very happy and grateful to have their input. It's good to have friends in the band that will keep you in check if a part is too cheesy, or if something else would fit better. We are all comfortable with constructive criticism and we are all just trying to become better musicians.
PRT: Big Eyes has already been around for a couple of years now. Here's something I've been wondering about for a while now… has it ever happened that you can no longer identify with the lyrics to a song you wrote a couple of years ago? And if so, do you just stop playing the song? 
Kait: I've never really thought about that! There are definitely lyrics that I wrote at 22 or 23 that I wouldn't write now (at 28), but I'm sure there are also lyrics that I might write today that I wouldn't write 6 months from now. We are on album number 3 at this point, so there are definitely songs that get cut from the set list rotation due to quantity. But we try to incorporate a good amount of old songs with the new ones in our live sets. We have recently been rehearsing a couple super old ones that I am pumped to bring back!
PRT: About your album covers… for your first two albums you went with a band pic, this time around it's you on the cover. Is that a conscious thing that you always go for a picture of you instead of some other kind of artwork? And if so, why? 
Kait: It was definitely a conscious move. At this point, I have played with a bunch of different people in Big Eyes, so it seemed ridiculous to continue with the full band photos on the cover. I think it fits perfectly with the album title and the lyrical content. I hope that people understand the message. I want to be respected as the songwriter, not just as the "female" in a "female fronted band."
PRT: I read somewhere you were a big fan of horror movies. If you could contribute one of your songs to a horror flick, which movie would you pick and why? 
Kait: Pet Sematary! I'd love to see a murderous toddler wielding a knife along to one of our songs.
PRT: Last question… a couple of years ago you moved from New York to Seattle. What is the one thing you missed the most about New York? Other than friends and family obviously. 
Kait: I don't drive, so I missed the 24 hour subway system in NYC. I felt stranded out in Seattle. I had to rely on other people too much. It's nice being back in NYC, I feel way more self sufficient and content.