Features
on
Friday, June 10, 2016 - 19:54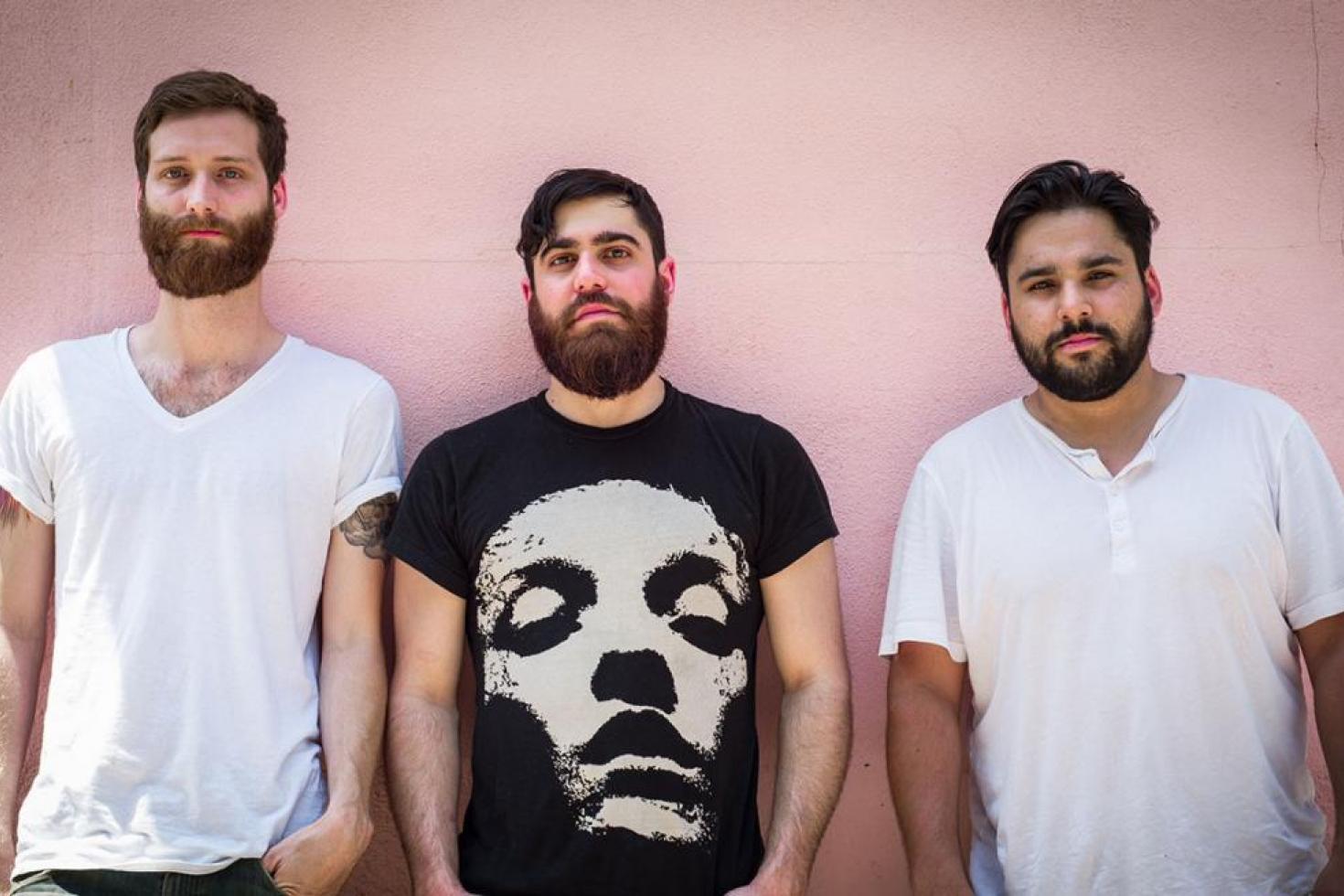 - by Nate Hennon
Here's an interview we did with South Carolina-based band Drunk Couples. Because they have a new record, "Blasted!" (out next week on Bob Records) and have a great outlook on life. If you are a fan of girls, drinks, grim reapers and all things you would expect from a heavy-metal-inspired three piece from the South, Drunk Couples is a band worth your time. Read on to see what vocalist/guitarist CJ Deluca had to tell us!
PRT: First of all, how did you come up with the name Drunk Couples?
CJ: I'm pretty sure the name "Drunk Couples" came about after watching a particularly dumb argument unfold at a bar between some friends who were dating at the time and we got on the topic of how drunk couples are just the worst. One of us jokingly threw it out there as a band name and obviously it's the best choice so the rest is history.
 
PRT: For the people out there who haven't heard you yet… if Drunk Couples was a cocktail of two or more other bands, what bands would be mixed and how should the 'Drunk Couples Cocktail' be drunk?
CJ: I'd say we're equal parts The Bronx, Danzig-era Misfits, that first Queens of the Stone Age record, and Motorhead mixed with a splash of Melvins and a twist of Doomriders/Kylesa at times. But it's meant to be shotgunned like a shitty beer and you gotta smash the can on your forehead afterwards.
 
PRT: Your Bandcamp says you're available for weddings and funerals, which of your songs would be perfect for the couples 'first dance'? And why?
CJ: "Wrecked" for sure. It's the party anthem. When you're about to begin your life of co-habitation and shopping at Bed Bath And Beyond together forever, ya gotta start things off on the right foot.
 
PRT: And which song is best suited for a funeral procession? And again, why?
CJ: Still "Wrecked".  "The party just keeps on rollin' into the afterlife, man," as Jerry once said. He might not have said that. I made that up.
 
PRT: Your first EP, "Cruisin'", has a Grim Reaper riding a jet ski and the artwork for your upcoming album, "Blasted!", has a grim reaper riding a dragon destroying a cruise ship. Should we expect future releases to have more mythical creatures or more water sports?
CJ: Perhaps. The goal in regards to artwork is to up the ante each time. Possibly more water sports, probably more dragons, DEFINITELY more explosions, more keg stands and whatever the most X-treme activities our booze-addled brains can muster up for GR and the brew crew babes.
 
PRT: Speaking of your new full-length album, "Blasted!" has a lot of dark, heavy and hedonistic undertones. Is this intentional or is this a reaction against the religiousness of your home base of South Carolina?
CJ: Generally speaking, there is sort of a "catharsis-through-hedonism" M.O. prevalent throughout most of our material, but that's been there from the beginning when the first four songs of the EP were written in Pittsburgh. Other than "Raisin' Hell in the Holy City", which is certainly a reaction of sorts to our surroundings, I'd say those undertones are just innate to us. We get heavy sometimes, sure, but we don't take ourselves too seriously ultimately.
 
PRT: As a three-piece, you guys create a big, bold sound. Was the band conceived as this holy trinity or were there others in the band that did not work out?
CJ: It's always been us three from the get-go. Adding anyone else would be superfluous for what we do.  Hell, we even functioned as a two-piece for awhile when Paul was away on an extended road trip. (We did have a cardboard cut-out of a bass player with a picture of Paul's face on it as a stand-in though)
 
PRT: For songs like "Wrecked" and "Raisin' Hell In The Holy City", is there a lot of in-studio magic or is this all the three of you?
CJ: It's all us, all the time. Our mission as a band is to be as straight-forward and barebones as possible; no smoke and mirrors here.
 
PRT: Now that the album is out, what's up next for you guys?
CJ: We're gonna do a few weekend stints in some nearby cities and then a week-long east coast tour to help spread the word, play in front of as many fresh faces as we can and see where that takes us. We have no expectations but we're stoked to see what happens.
 
PRT: Lastly, boxers or briefs?
CJ: Boxer briefs: the best of both worlds.