Features
on
Wednesday, November 7, 2018 - 20:22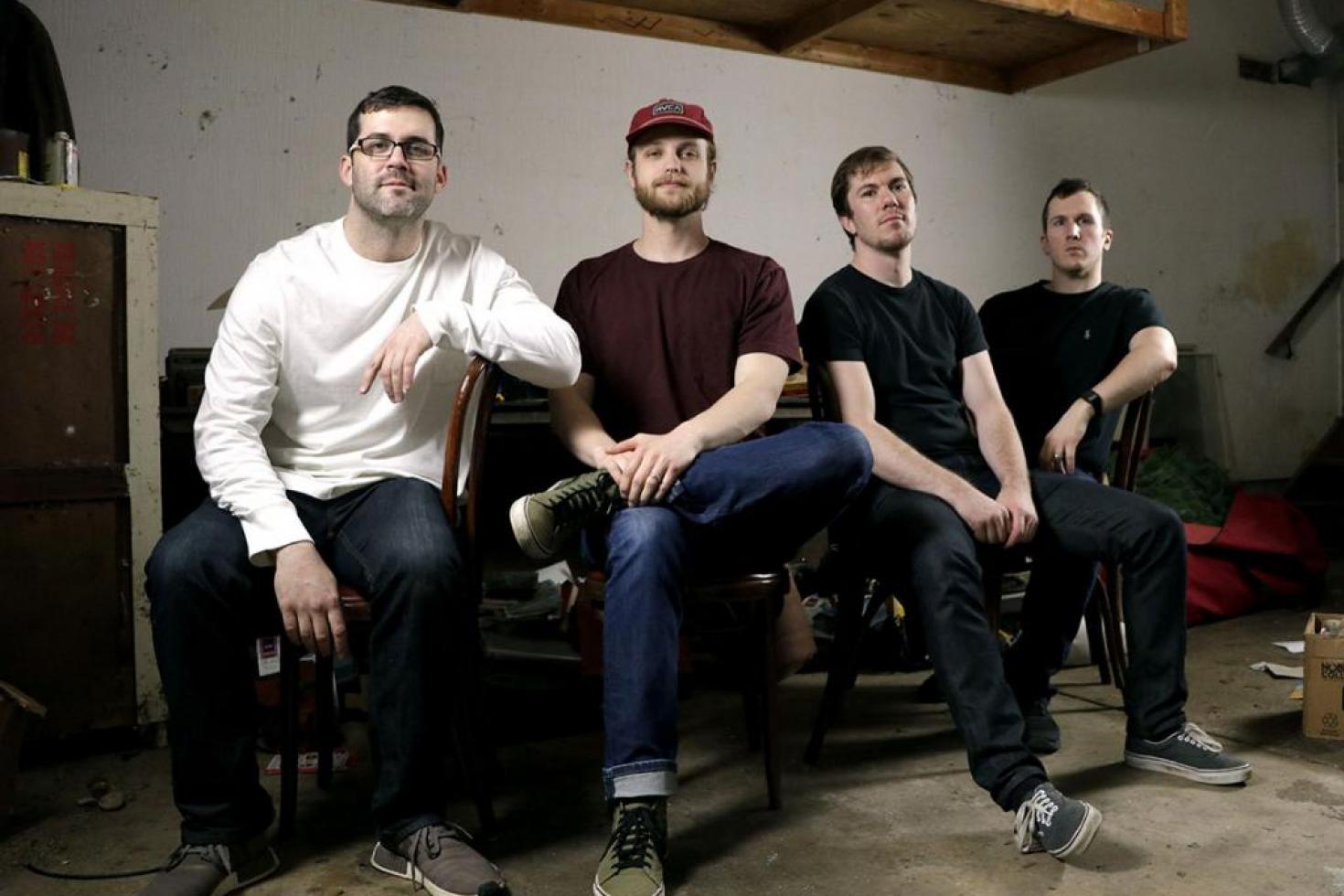 - by Tom Dumarey
Cleveland, OH based Pop-Punks Light Years have been going at warp speed for almost a decade now. They have toured with the likes of Neck Deep, State Champs, Modern Baseball, Citizen and Turnover and put in appearances at The Vans Warped Tour and So What?! Music Festival. And now they are getting ready for their new record, Afterlife, which was produced by Will Yip and will be out November 30th via Rude Records. We caught up with vocalist Pat Kennedy to talk about the band's new album as well as their history.
PRT: You went with 'Back Then' as the album's lead single, a very pop-punk meets classic rock 'n roll kind of a song. What made you decide that that song should be everyone's first taste of the new album?
Pat: We felt that "Back Then" would a great way to grab people's attention after being pretty quiet for a while.  It is super energetic and catchy and also lyrically we felt people would connect with it.  It also is a good introduction to the sound we are going for on the rest of "Afterlife."
PRT: It's not the only song on the album that sounds different from your typical pop-punk song… while still managing to sound decidedly pop-punk. Was that what you were going for? And if so, how much of a challenge was that?
Pat: It is definitely what we were going for.  We really wanted to make sure our songs had the Light Years fingerprint on it, instead of just being identical to any of the thousand other bands playing this style these days.  We really took our time to make sure these songs had some depth and meaning to them, which I feel is missing from a lot of current music.  I think we will always get lumped into the "Pop-punk band" category, but I hope that if people really listen to us they can hear that we might have a some more to offer than what they might think a "pop punk" band should be.
PRT: 'Afterlife' already marks the fourth time you worked with Will Yip. What makes it so much fun to work with him?
Pat: Will is the kind of guy that when you meet him for the first time it feels like you have already been friends for years.  He makes the recording process go as smooth as possible, and is able to adapt to any sort of curveball that gets thrown at him.  We are probably one of the smaller bands he works with these days, but I know he still gives us the same work and effort as he does to the much bigger bands with bigger budgets that come to him.  That really means a lot to us on a personal level. 
PRT: And what is the biggest thing you took away from working with him?
Pat: He really made us better musicians and song writers over the years.  He doesn't rely on using shortcuts in his recordings so you have to be able to step up and play when he asks you too.  He also made me look at songs differently, he is always suggesting to mess around with the structure of a song and maybe give it a cool unexpected twist that I wouldn't have thought of.
PRT: Next year will mark your tenth anniversary. Did you start out with something like a ten year plan? And if so, did you achieve what you hoped to achieve by now?
Pat: We can't believe it has been that long!! We are OLD.  We never really had a plan, but all of us know that this is the coolest thing we have ever done with our lives.  We know we wont ever be on magazine covers or topping the billboard charts but to be able to make music and have people actually listen and care that we exist is really rewarding.
PRT: And what is one thing you would still like to accomplish with Light Years?
Pat: The one thing I would really love to do is tour Australia.  That is one place I would love to go, and it really doesn't matter if anyone came to the shows, because we would be in Australia.
PRT: Your first release was called 'This Will Come Back To Haunt Me '. Has it already?
Pat: Haha yes and no... So for the past 10 years everything sort of revolved around Light Years, and things that allowed me to do Light Years.  Such as finding a job that would let me leave for tours, finding a cheap place to live with room mates because I made zero money going on tour.  And now in my 30s sometimes I'll look at other people my age who seem to really have their shit together, buying houses, having a nice car, starting a family or whatever, and I'll think "Wow maybe I messed up," but at the end of the day I got to live out my childhood dreams and play shows all over the world and that makes it all worth it to me.
PRT: What's up next for Light Years once the new album is out?
Pat: After the record comes out we plan on trying to hit the road and play some shows and hopefully people are into it!