Movie Reviews
on
Thursday, March 20, 2014 - 09:56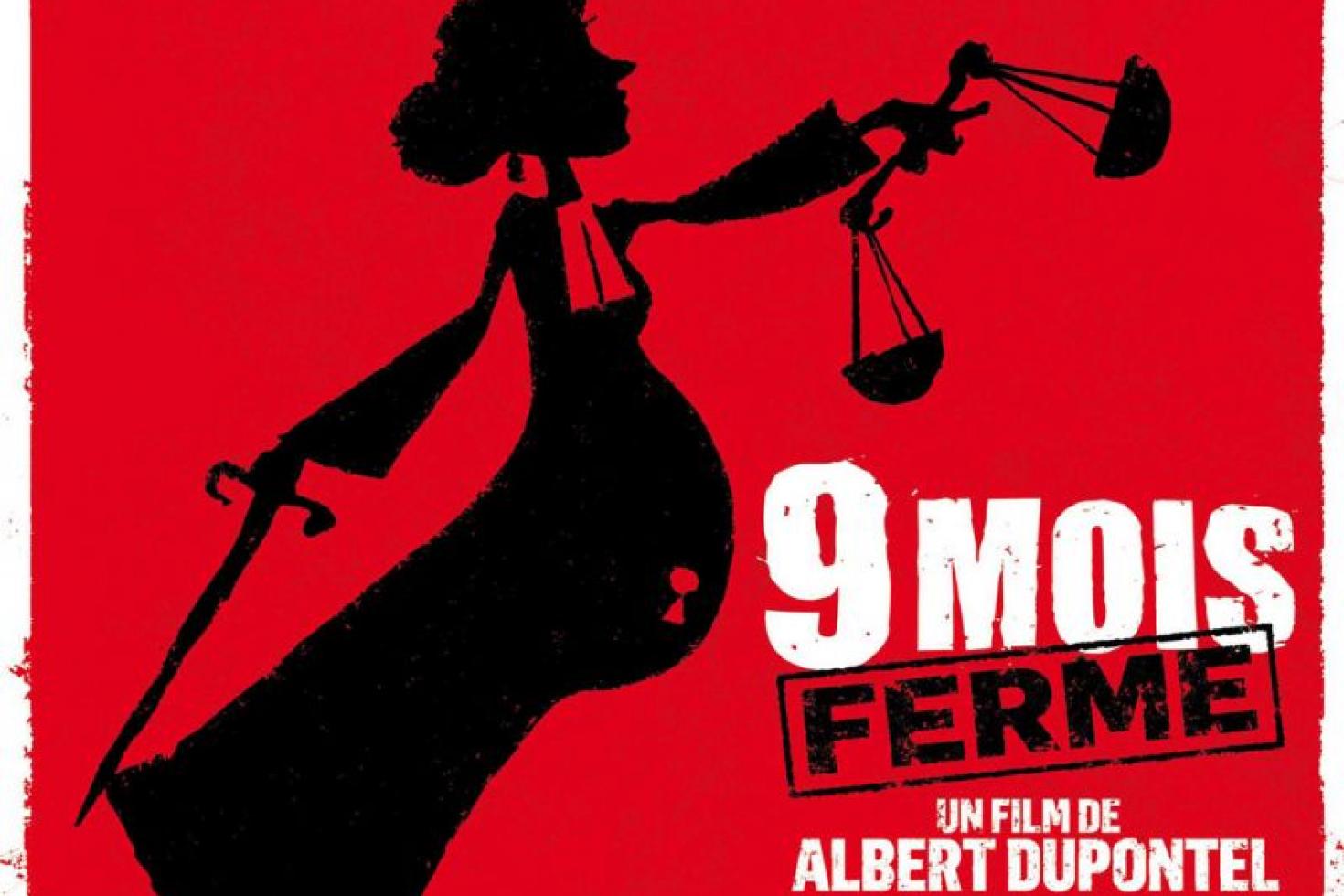 Ariane Feldner (Sandrine Kiberlain) is an uptight and very single court judge who is due for a promotion. Following a drunken New Year's Eve Party, she is also due for something else nine months later but she doesn't realize this until six months have passed. Having no recollection of the party, she does not know who the father could be but she suspects her leering collegue Godfrey (Philippe Uchan). As if having Godfrey as the father of her baby wouldn't be bad enough, things get even worse when she finds out the father is actually dangerous criminal Bob Nolan (Albert Dupontel who is also the director). Eventually Bob ends up locking Ariane in her apartment, threatening to tell the truth about their little tryst unless she helps him with his case.
Visually, this movie is absolutely charming especially in the first half hour where Dupontel cartoonishly lets the camera fly all over the place. There are a lot of visual jokes throughout the movie and along with the fast dialogues, 9 Mois Ferme is a fun movie that doesn't wear out its welcome with a duration of just 82 minutes.
Extras on the DVD include a making of and some more information about the special effects.