Movie Reviews
on
Thursday, August 28, 2014 - 18:20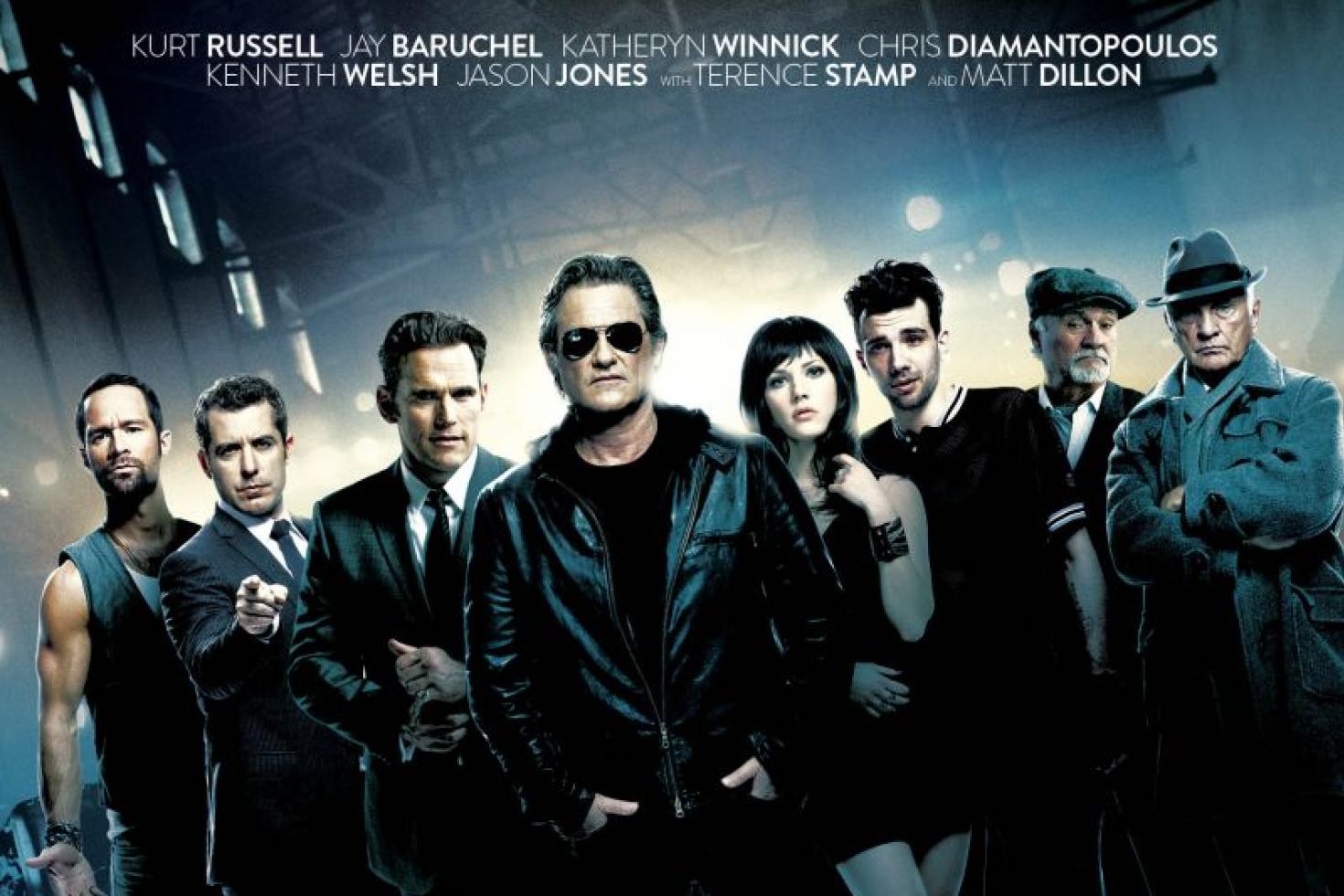 Are you in the market for a heist movie that doesn't take itself too seriously? Then The Art Of The Steal is just the movie for you!
Kurt Russell stars in this flick as Crunch Calhoun, an Evel Knievel type guy who is also an art thief and the leader of a merry band of criminals who have nicknames like the Rolodex, the Scratcher and the Idea Man. After being released from a stint in prison after being set up by his brother Nicky (Matt Dillon) as the fall guy for a heist gone wrong, Crunch decides to walk the straight and narrow and spends his days jumping through hoops with his bike. Along with his apprentice Francie (Jay Baruchel) and his wife Lola (Katheryn Winnick), he manages to scrape together a meager living but spends his evenings reading books about great art thefts. Then his brother comes back in the picture with the idea to get everyone together again for one last big heist…
As if resolving the issues with his brother while planning a heist isn't difficult enough yet, their every move is followed by an ambitious Interpol agent (Jason Jones) who is hellbent on stopping them. He's being 'helped' by an art thief turned informant (Terence Stamp), who is more eager to constantly get a rise out of the agent rather than to actually help the guy.
The plot moves at a furious pace, taking the robbers from Detroit to Quebec and Amsterdam, Paris and London. But director Sobol never loses sight of the big picture and allows everyone in the movie to have a blast with their role. There are plenty of wisecrack to go round and the scene where Baruchel has to cross the US border with two guys in the trunk is beyond funny.
While the plot is well worked out, it's the overall atmosphere, the actors and the jokes that really make this movie a pleasure to watch and it makes me wish that more movies didn't take themselves too seriously. There's nothing wrong with a little fun every now and then.