Movie Reviews
on
Thursday, March 29, 2018 - 17:46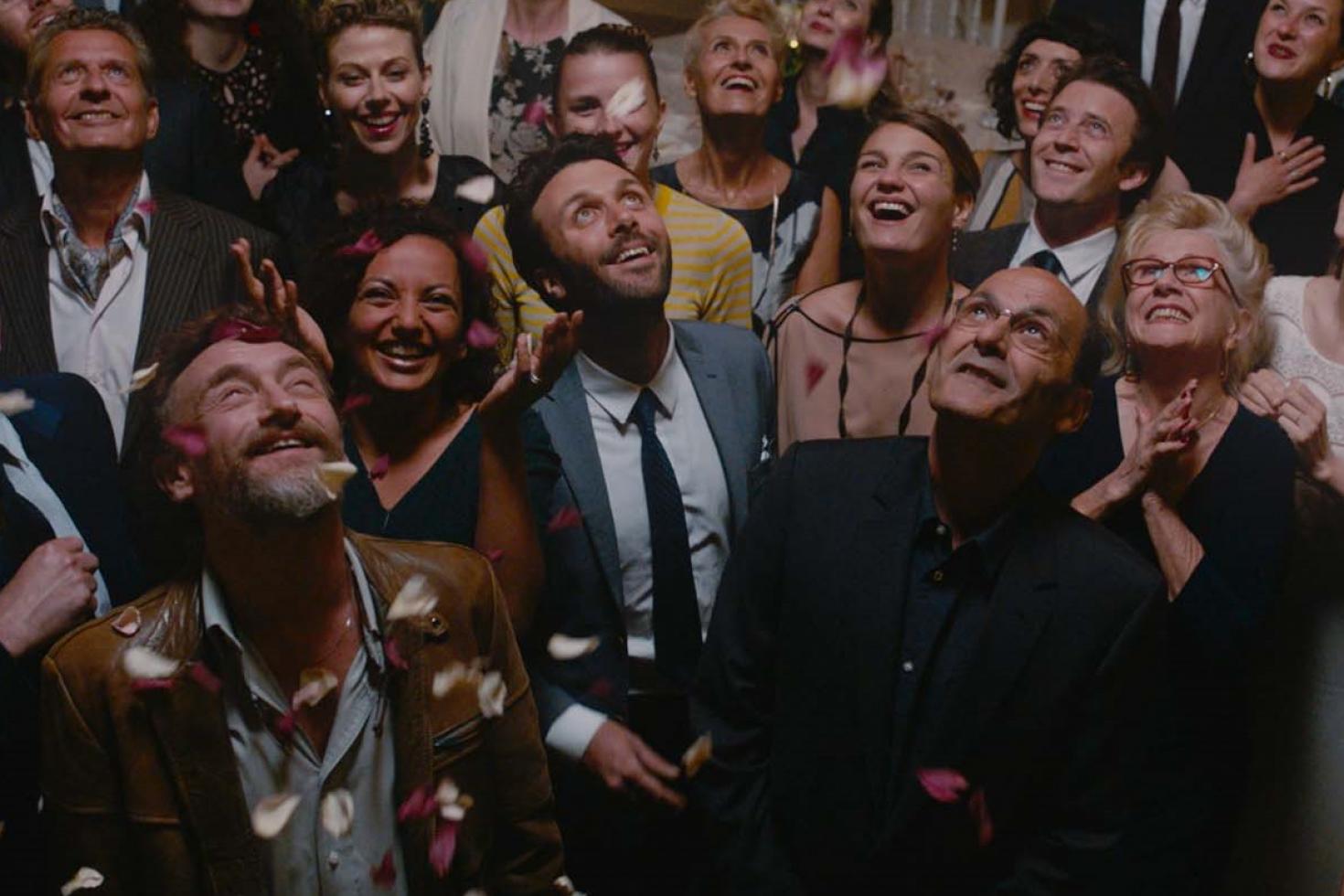 Olivier Nakache and Éric Toledano, the directors behind 'Intouchables', are back with another comedy. And yes, it is an absolute delight to watch.
'Le Sens De La Fête' focuses on Max Angély (Jean-Pierre Bacri), a man who has been in the catering business for over 30 years. Tired of dealing with the impossible demands of his clients, he is seriously contemplating selling his business. But not until after the wedding of Pierre (Benjamin Lavernhe) and Helena (Judith Chemla), which will take place at a beautiful 17th century chateau and for which Max has assumed the role of wedding planner on top of that as caterer. Guess what? Things don't work out quite the way he planned it.
Surrounded by the most chaotic bunch of waiters, cooks, photographers and wedding singers, Max has to roll with the punches while the line 'we need to adapt' becomes something of a personal mantra. There is wedding singer Etienne, aka DJ James (Gilles Lellouche) who keeps letting his ego get the better of him while making up the lyrics to the songs and getting in fights with Adele (Eye Haidara), Max's second-in-command. Then there's Samy (Alban Ivanov) , one of Adele's friends with zero experience as a waiter, and Guy, a photographer more interested in the snacks than doing the job he was actually hired to do. Speaking of food, the shit almost literally hits the fan when some of James' musicians get food poisoning. None of which bothers Max as much as the fact that Josiane (Suzanne Clement), with whom he is having an affiar is giving him the cold shoulder until he decides to tell his wife that he wants a divorce. And all this is just during the preparations that lead up to the actual wedding party. Things get decidedly worse from there.
All this might seem like way too many events and characters to keep up in the air, but the directors do an excellent job of balancing all the different storylines while making sure that things move along at a swift pace without things getting exhausting. It makes 'Le Sens De La Fête' an absolute pleasure to watch and even though its two hours running time might sound hefty, I found myself wishing the evening didn't come to an end just yet.