Movie Reviews
on
Sunday, July 9, 2017 - 10:11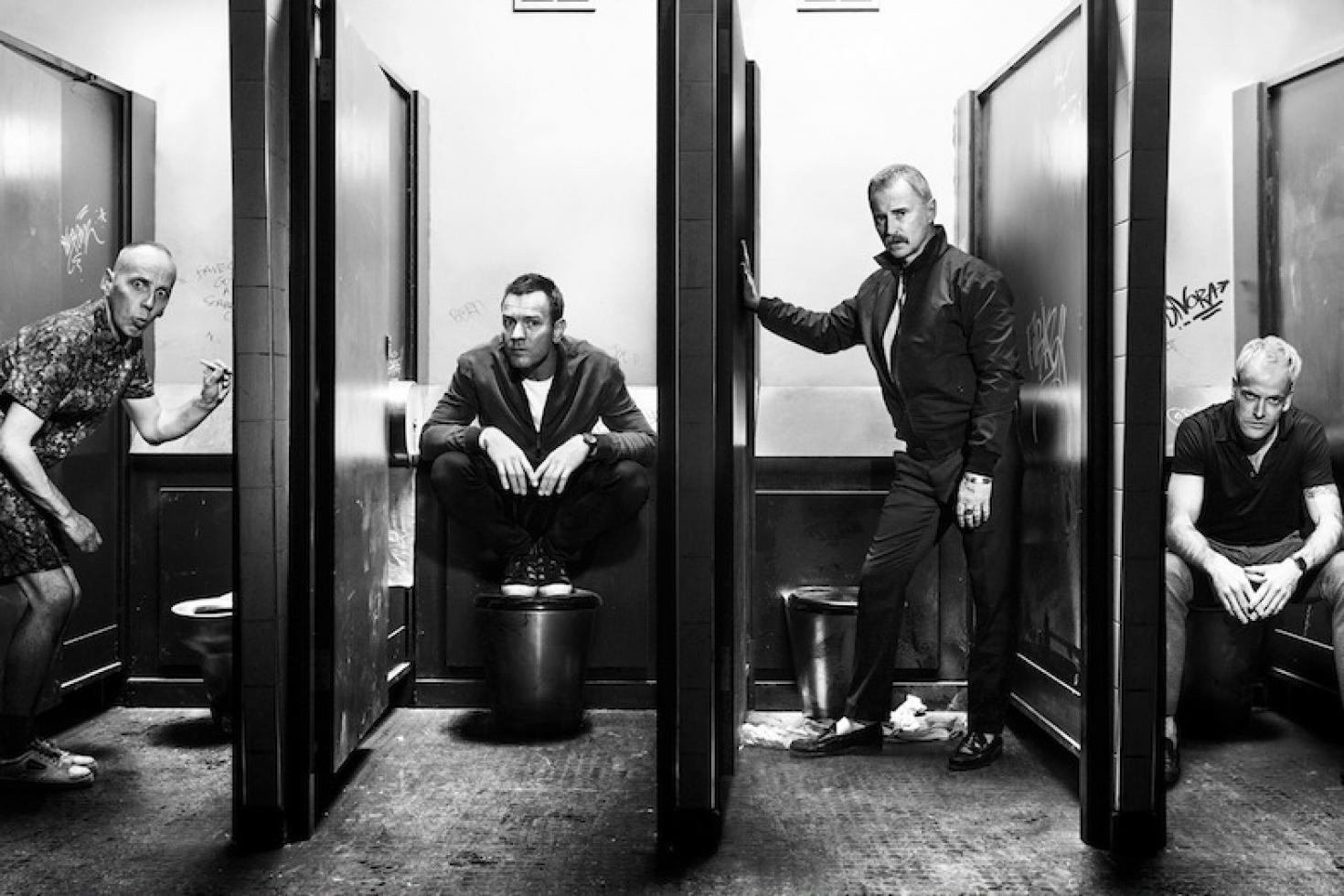 20 Years after the original movie came out, T2 sees director Danny Boyle reuniting with Renton, Sick Boy and the rest of Edinburgh's finest. The movie – just like the original – starts off with Renton (Ewan McGregor) running. Except this time it's on a treadmill. It's not the only time Boyle throws in little winks to the original movie, even going as far as inserting snippets of the original film.
It's been a long time since we saw Renton taking off with the money he and his friends made off a heroin deal. He has since tried to reinvent himself in another country, only to find himself back in Edinburgh to make amends. He quickly finds out his friends haven't changed all that much. Sick Boy (Jonny Lee Miller) now runs the family pub with a little bit of extortion on the side, Spud (Ewen Bremner) is still hooked on smack, while remaining as endearing as ever and Begbie (Robert Carlyle) just got out of prison and trying to reconnect with his son by dragging him into a life of crime.
The only new addition to the cast is Sick Boy's Bulgarian girlfriend Veronika (Anjela Nedvalkova), a hooker who dreams of turning the pub into a brothel. But knowing the movie's characters, you know that it isn't going to be a walk in the park (where they may or may not shoot a dog in the ass with a pellet gun while doing Sean Connery impersonations).
1996's Trainspotting was a movie that defined a generation. Making a sequel to a movie like that is a risky endeavor, yet T2 turns out to be everything I hoped it would be. Sure, it won't have the same impact as the original and the pacing is slightly erratic, but the nostalgia factor works to T2's advantage and scenes like the one where you see McGregor standing in a filthy men's bathroom alone make this one worth watching.