Album Reviews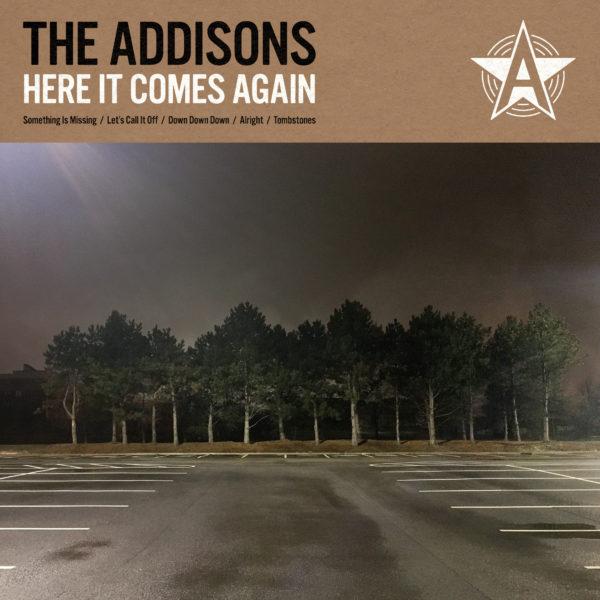 on
Saturday, August 18, 2018 - 08:21
- by Tom Dumarey
You might not have heard of Chicago's The Addisons just yet, but you most definitely know some of these guys' previous bands. Tom Counihan and Dave Lysien were the co-songwriters in Not Rebecca until they called it a day in 1998. Lysien then started Textbook, while Counihan became a touring member of The Smoking Popes and started a solo project under the Tom Daily moniker. After not having worked together for well over a decade, they started The Addisons along with the rhythm tandem that is Jesse Carmona (Gods Reflex, The Braves) on drums and Rick Uncapher (Textbook, Dan Vapid & the Cheats, Noise By Numbers) on bass.
Following up on last year's 'Invisible Falls State Park', The Addisons are back with five songs worth of solid Midwestern indie punk influenced by the likes of The Replacements, Superchunk, Bob Mould, Weakerthans, Lemonheads and everything else that is good in the world.
Produced, recorded and mixed by The Smoking Popes' Mike Felumlee, these songs shine bright in all the right places and pack some solid vocal harmonies courtesy of Counihan and Lysien. It's not exactly innovative stuff, but there is no going wrong with songs like opener 'Something Is Missing' and EP highlight 'Down Down Down'.
Track listing:
Something Is Missing    
Let's Call It Off    
Down Down Down    
Alright    
Tombstones