Album Reviews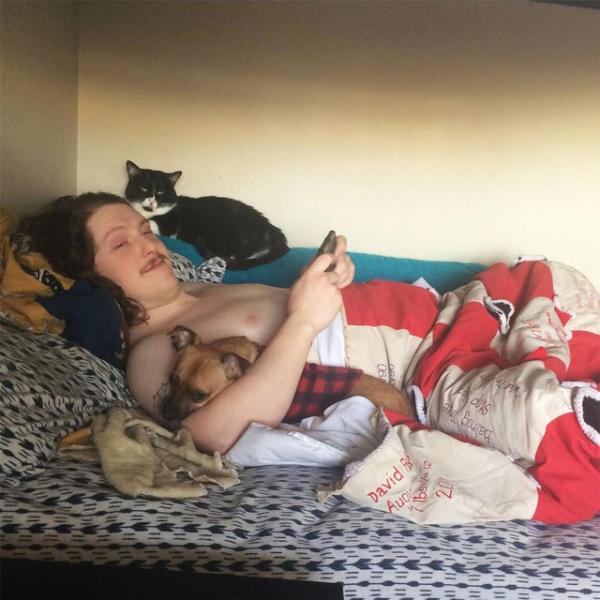 on
Tuesday, September 19, 2017 - 21:20
Autonomics have a new album out and it's called "Debt Sounds". A pun on the Beach Boys album? Sure, just look at the artwork. But also a not so subtle reference to the fact that recording the album cost them a shitload of money. It's admirable when a band – without backing from a label – works their asses off in dead-end jobs just to be able to record the songs they so firmly believe in. Admirable. And in the case of the Portland, OR band around vocalist/guitarist Dan Pantenburg and twin brothers Evan and Vaughn Leikam, also very fortunate. Because this album is way too much fun to not be heard by anyone.
You might not devise it from the short and acoustic track that is "Spirit Blues", but as soon as "Bad Blood" (not a Taylor Swift cover) kicks off in high gear, you know you are going to be in for a treat. Imagine ten garage-y power-pop songs with ridiculously catchy hooks and deliciously fuzzed up guitars and you're there.
Speaking of fuzzed up, the album's first single "Superfuzz" sounds like a Weezer song that River Cuomo simply forgot to write. Meanwhile, "I Love You, Oprah Winfrey" rubs shoulders with FIDLAR and elsewhere Autonomics channel their inner Thermals or Wavves. Those are some pretty big names to be compared to, but Autonomics more than hold their own.
Not only do they have the songs, the album also sounds amazing and has a thick coat of 90s rock slapped all over it thanks to the mixing by Jeremy Sherrer (Modest Mouse, Gossip) at Ice Cream Party Studios and mastering by Pete Lyman (Weezer, Matt & Kim, Wavves, Best Coast) at Infrasonic Sound. 
Track listing:
Spirit Blues
Bad Blood
Southern Funeral
Superfuzz
Dead TV Star
I Love you, Oprah Winfrey
Brown Liquor
Never Gonna Die
She's Into Death
Nada Surf Hotel
The Worst Way