Album Reviews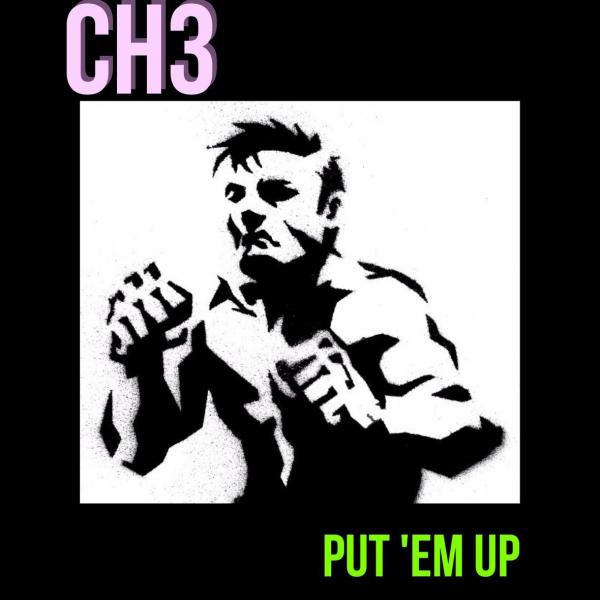 on
Friday, August 18, 2017 - 09:09
- by Nate Hennon
Written and recorded during a dark time in American history (2017), CH3's "Put 'Em Up" is a testament to old school punk rock ethos. Similar to what was the appeal of early British punk bands like The Clash, The Addicts, and Cock Sparrer, CH3 chose to focus on simple song structure and a high-concept of anger and disappointment. With their ability to build a melodic punk song of straight-forward drums and catchy guitar riffs, CH3 engages the listener to breeze through these 10 songs without stopping.
The highlights of the CH3 sound on "Put 'Em Up" is the titular track and the opening song (you know I am a sucker for a good opener), "Model Citizen." Both songs embody all of the main album features I pointed out above and provide the listener with the album's mission statement, "Tension, Resistance, and Criticism."
Because the songs on "Put 'Em Up" are not complicated, it takes a few listens to get fully emerged. I found my enjoyment level increase with each additional spin, but I still found the album lacking overall. Maybe I wanted more anger and aggression from an album written during this time to match my personal opinions. Or maybe I chose to drink whiskey instead of my current 'go-to' glass of wine (sometimes a chilled white wine is perfect for those hot summer nights) during this review process.
Whatever my unconscious reasons may be, I will still endorse this album as something to behold. CH3 is a great Southern California Punk band that has influenced a lot the bands I grew up with, so doing you homework on music legacy is always worth your time in my book.
Track listing:
Model Citizen
Water & Time
Put 'Em Up
She Never Wanted
Half The Day
Not That It Matters
God You Deserve
Blue Skies
All The Night
Take Me To Your Leader