Album Reviews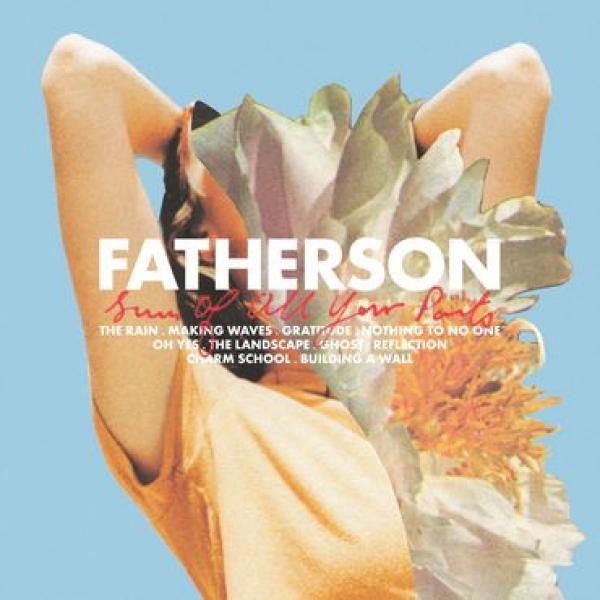 on
Sunday, September 23, 2018 - 10:16
- by Tom Dumarey
I don't know what it is about Scotland, but there seems to be an abundance of excellent bands roaming the highlands. Cue Fatherson. On their third album, 'Sum Of All Your Parts', these Glaswegians sound like the sum of parts of Biffy Clyro, Frightened Rabbit and Idlewild. You got it, three more Scottish bands.
There's the brooding opener 'The Rain,' which is an excellent precursor for what's to come. Up next are single 'Making Waves' and 'Gratitude', two songs where the band get to flex their rock muscle before dialing it back down with 'Nothing To No One' which comes with extra vocal support by Bryde's Sarah Howells and the Travis-like 'Oh Yes'.
The album's second half is no less impressive with the soaring 'Ghost' and the just all-around goodness of 'Charm School,' which reminded me of Biffy Clyro before they released the atrocious 'Ellipsis'. And then they bring it all home on album closer - and Trump's favorite song on the album - 'Building A Wall'.
Produced Claudius Mittendorfer who has worked with the Arctic Monkeys, Interpol and Weezer, 'Sum Of All Your Parts' sounds nothing if not amazing. Contrary to their previous albums, the band recorded the whole thing live together in one room. Maybe it's just me imagining things, but I feel like this always lends an album an extra layer of warmth.
There's a hell of a lot to enjoy on 'Sum Of All Your Parts'. It's catchy and brooding, rocking and introspective and catchy and quirky all at once. Which I guess truly makes it the sum of all your parts. And it sounds downright gorgeous.
Track listing:
The Rain
Making Waves
Gratitude
Nothing to No One (feat. Bryde)
Oh Yes
The Landscape
Ghost
Reflection
Charm School
Building a Wall