Album Reviews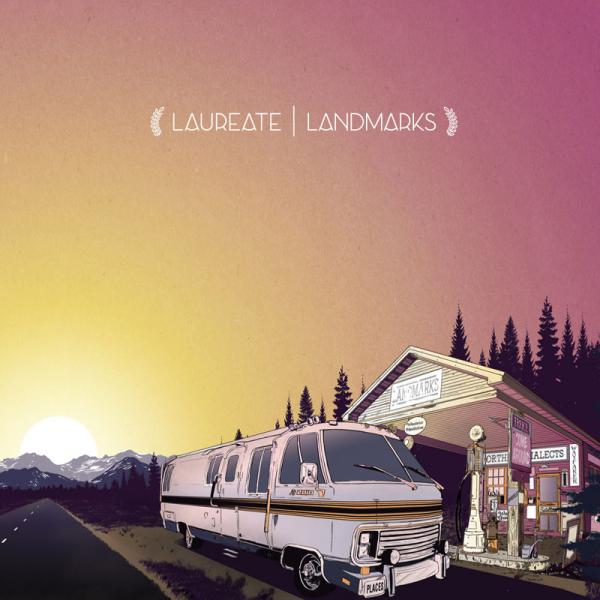 on
Monday, August 28, 2017 - 16:01
Until recently I had never heard of Laureate. Not that hard if you know that besides their demos, this Montreal-based band has only put out one official release in the past seven years. But I'm really happy I found out about them… because seriously, how good is this album?
I don't know how active they have been during those first seven years, but I'm guessing they spent a lot of time honing their songwriting skills and the vocal harmonies. They pretty much won me over with opening track "Northern Dialects" alone. It kicks off with a warm, crunchy guitar that is then being joined by rumbling drums and Giancarlo Talarico's hoarse, slightly gritty vocals. And just when you find yourself thinking that this is not bad at all, that's when the song bursts wide open in one helluva catchy chorus, Erin Power's bright voice joins in and the rest of the band kicks in with backup vocals. Good? No, this is awesome.
From there on it quickly becomes obvious that they all grew up on a steady diet of Samiam, the Get Up Kids, Superchunk, Jawbreaker and the likes. You know, the good stuff. They ended up with a sound thalingers somewhere between punk, emo, indie rock and power-pop. A lot of different styles for one band, but Laureate somehow pull it off. They are poppy and breezy while still managing to rock out. They know their way around a good hook. And man, those vocal harmonies are just friggin' amazing.
Track listing:
Northern Dialects
Truce
Come Around
Western Medicine
Satellites
Walk Away
Wayfarer
Wheels
Landmarks
Places