Album Reviews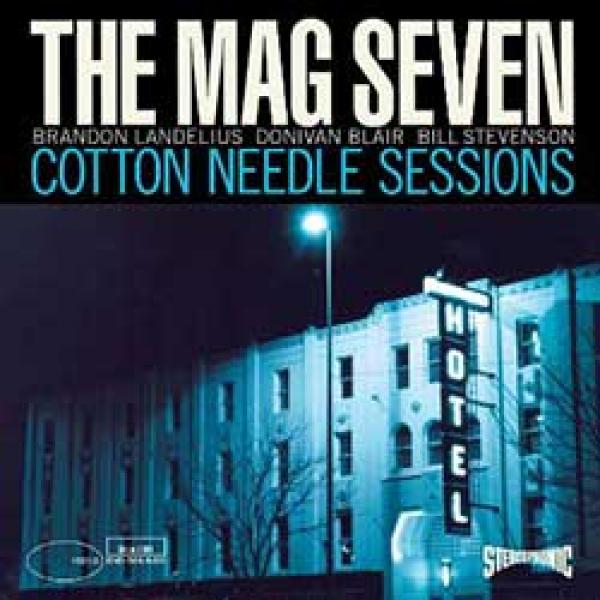 on
Wednesday, November 4, 2009 - 00:00
The Magnificent Seven was an amazing western released back in 1960, directed by John Sturges and based on a screenplay by William Roberts. It featured big names such as Yul Brynner, Robert Vaughn, Steve McQueen and Charles Bronson and was even nominated for an Oscar. The story dealt with a bunch of cowboys trying to protect a village against Mexican bandits.
This of course has absolutely nothing to do with The Mag Seven who are in fact a trio consisting of Brandon Landelius, Donivan Blair and the mighty Bill Stevenson. They play 100% pure instrumental jazz, surf and rock according to the sticker on the album and manage to bore me at great length with most of the songs on "Cotton Needle Sessions". It's not that they're no good… they're all amazing players and they recorded the whole thing in just three days. But they don't play the kind of abundant surf pop that Dick Dale is known for. Instead they rely a little too hard on jazz, which happens to be one of the few musical genres I have never gotten into.
Some of the songs on here would fit perfectly on a soundtrack for a spy movie ("Trim"), others would sound amazing in a film noir ("Does This Rag Smell Like Chloroform?") but when they start noodling away like in "Rise Of The Levis", they lose me completely. And that happens just a tad bit too often for me to get a kick out of "Cotton Needle Sessions".