Album Reviews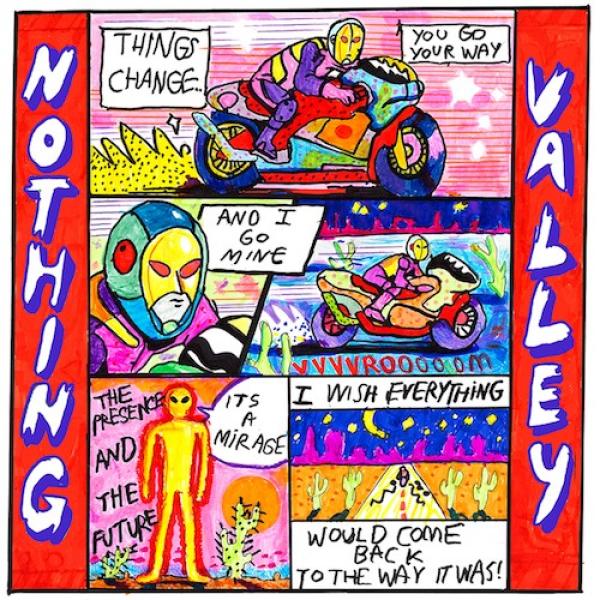 on
Sunday, October 22, 2017 - 20:30
Meet Chicago's Melkbelly. They have just released "Nothing Valley", which is not only their debut album but also the very first release on Wax Nine Records, a Carpark subsidiary started by Speedy Ortiz' Sadie Dupuis. And just like Speedy Ortiz, Melkbelly seem to be inspired by off-kilter 90ies rock.
The Breeders are the most obvious comparison here. Mostly because singer Miranda Winters sounds a helluva lot like the Deal sisters. But also because tracks like opener "Off The Lot" and "Kid Kreative" sound like they were lifted from "Last Splash". Sonic Youth is another point of reference. Especially on a cut like "R.O.R.O.B.". Melkbelly doesn't quite play noise rock, but that doesn't mean their songs don't rock or that they aren't noisy. Or in the case of "RUNXRN", downright sludgy.
So no, Melkbelly might not be the most original band out there. But the way the second half of "Middle Of" just won't stop or the ominous "Cawthra" show that we haven't heard everything they have to offer just yet.
Track listing:
Off The Lot
Kid Kreative
R.O.R.O.B
Greedy Gull
Petrified
Middle Of
Twin Looking Motherfucker
RUNXRN
Return To Pan Candy Mountain
Cawthra
Helloween