Album Reviews
I Heard These Dudes Are Assholes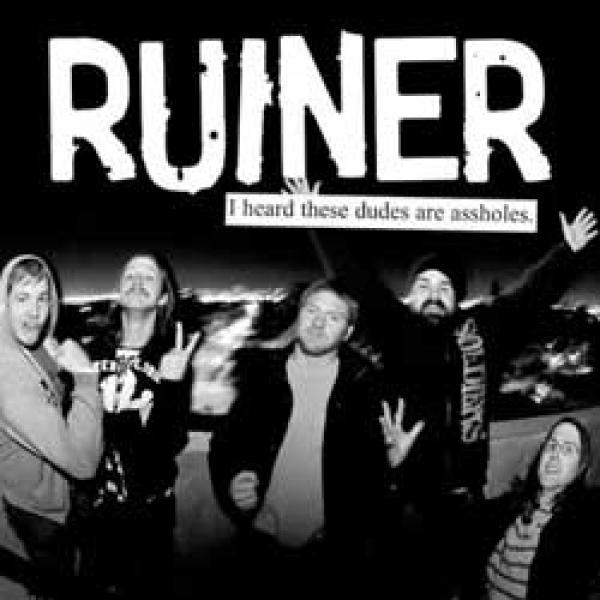 on
Wednesday, January 14, 2009 - 00:00
Not a new album by one of Baltimore's finest acts but a compilation containing Ruiner's "What Could Possibly Go Right" EP, their songs from the split with Day Of The Dead, the "Still Smiling" demo and a demo version of "The Lives We Fear" which was contributed to some compilation.
Normally these type of releases are only interesting for the diehard fans. But Ruiner is pretty damn good at tackling the whole melodic hardcore game, making "I Heard These Dudes Are Assholes" just as interesting as a new studio album would've been.
As for the title, I can confirm nor deny it. I've never met them so I don't know if they really are just dudes or girls with fake facial hair.