Album Reviews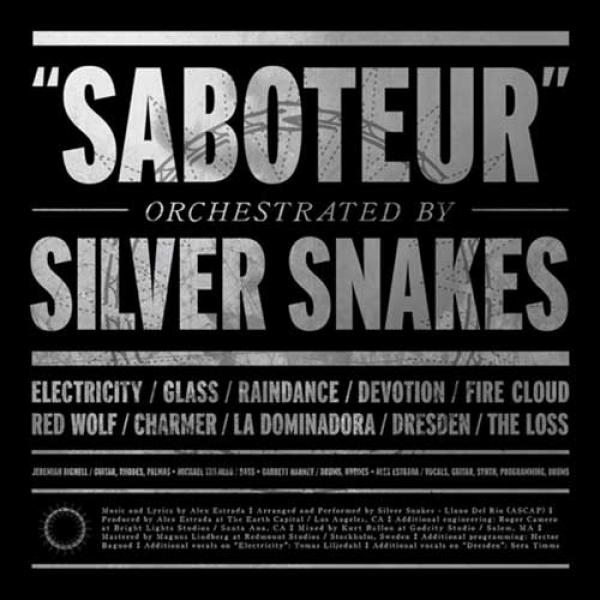 on
Friday, February 19, 2016 - 20:27
On their latest full-length Los Angeles' Silver Snakes slithered off in a slightly different direction. While still riff-driven, vocalist Alex Estrada & co let themselves be heavily influenced by Nine Inch Nails' "The Downward Spiral" by adding synths, samples and other things that go bleep to their post-hardcore sound. It's something that is particularly hard to miss on tracks like "Charmer" or "La Dominadora". But hey, feel free to add early Tool and Cult Of Luna to the list of influences
So is the album title a reference to themselves for sabotaging their own sound? Possibly. However, the ten songs on here also come with a narrative about someone who sabotages and manipulates others, before ultimately having to pay the price for their selfish actions. So maybe it's just that.
It's not that they completely shy away from their old sound though. There's still plenty of meaty riffs and driving rhythms to go round here. These are however contrasted by more drawn out, atmospheric parts and it's only fair to say that things have become darker and bleaker in Silver Snakes' world.
Is that a bad thing? Not necessarily. It works some of the times, like on the riff-heavy and hook-laden "Raindance" or the drum-driven "Red Wolf". But then there are tracks like "Devotion" and "Dresden", which get dragged down by their own weight. I also wasn't too impressed by some of the intros or outros that sounded like someone was playing around with a drum machine and ran it through some distortion.
There is definitely a lot to be said in favor of "Saboteur" and kudos to the band for wanting to take things in a different direction. It's a good first step, but they still have a way to go before they will put out their definitive album.