Album Reviews
Still Cyco Punk After All These Years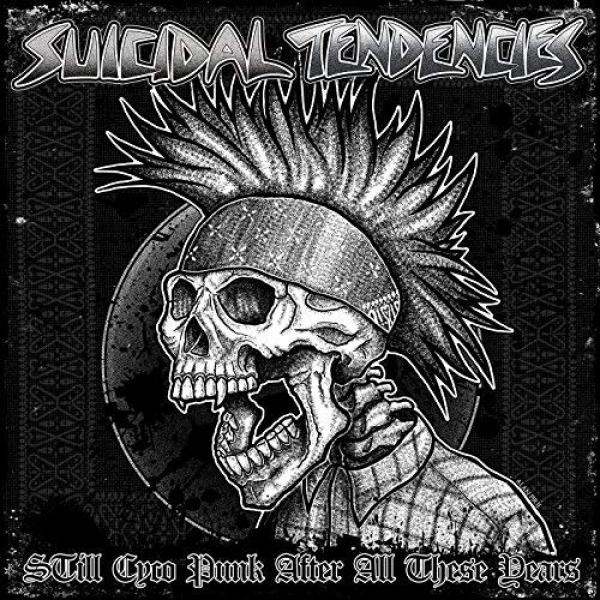 on
Friday, August 31, 2018 - 19:51
- by Christophe Vanheygen
Well, it's no secret Suicidal Tendencies have never given many fucks about anything. Today, they give so little fucks that they release a new record that is far from new. 'Still Cyco Punk After All These Years' is merely a re-recording of Cyco Miko's first solo record 'Lost My Brain!'.
Now … when you get the chance to re-record 25-year old punk rock songs with Dave Lombardo behind the drums, would you go for it? Of course you would. Even Metallica would re-do 'The Black Album' if they had that chance. Or every album, for that matter (Yeah, fuck you, Lars).
Anyway, if you love Muir's work, this record does mean you don't really get new songs here. Just an updated version.
And on one hand I think every Cyco-fan would've wanted to hear these songs re-worked with the speed and crossover-awesomeness of the old ST. (Or a Pepsi, just one Pepsi … get it?). But according to Mike, "he just wanted to make a punk style record". Which, at the time of the original recordings, didn't fit with the direction Suicidal Tendencies was going in.
Today it is. So, on the other hand, this is just a very decent ST-style punk record. No more and certainly no less. The tunes rate very high on the singalong-scale and there sure is no arguing with songwriting or musicianship. Those solos they throw into the songs and funky bass-lines will always be mind-blowingly awesomesauceness. (Will that expression stick? Who knows!?)
I'll always be a very, very diehard fan of the first ST album. And I don't think they'll every top those legendary 25 minutes or so. But hey, Mike, feel free to throw in a couple of these "new" tunes in a live show here and there.
Track listing:
I Love Destruction
F.U.B.A.R.
All Kinda Crazy
Sippin' From the Insanitea
Its Always Something
Lost My Brain...Once Again
Nothin' To Lose
Gonna Be Alright
Ain't Gonna Get Me
All I Ever Get
Save A Peace For Me