Album Reviews
Songs From San Mateo County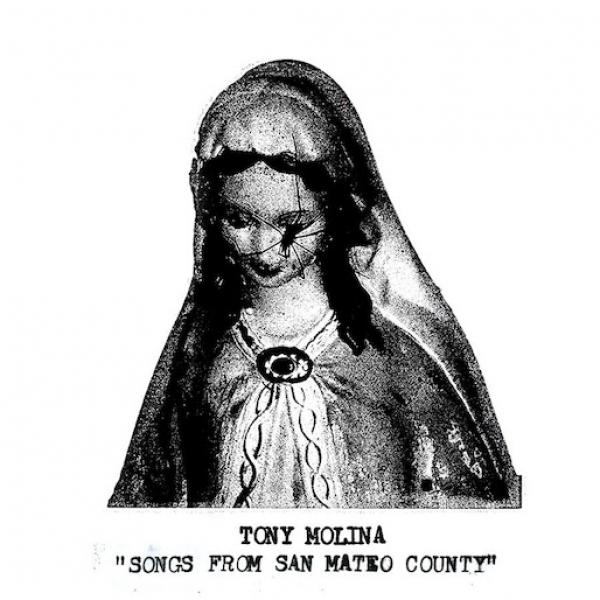 on
Wednesday, July 31, 2019 - 14:05
- by Tom Dumarey
Tony Molina is a Bay Area vet who has been playing in everything from hardcore to pop bands for almost two decades. On his solo releases, he likes to mess around with all of those different sounds while trying to perfect the art of the micro song. I mean, this is the guy who covered a 52-second-long Guided By Voices song and managed to make it even shorter.
Which brings us to 'Songs From San Mateo County', Molina's latest blink-and-you-might-miss-it release which is a rarities collection where he burns through 14 songs in just under 15 minutes. These songs come up to you with the chorus blazing and walk right out the door while the guitar solo is still going. The 14-second long 'Intro' is one riff played once and sounds like a pop-punk take on Queen. 'I'm Not Down' comes off as someone trying to write a Dinosaur Jr song and then abandoning the idea because it sounds like Dinosaur Jr. And then there's 'Fallin',' which sounds like an idea for a Weezer song that Rivers Cuomo had while writing 'The Blue Album'. Scratch that, it sounds like 'Only In Dreams'. But... you know, 7 minutes shorter.
I'm honestly not sure what to make of 'Songs From San Mateo County'. I genuinely like a lot of what I hear. But by the time that thought sinks in, Molina already finished two more songs.
Track listing:
Intro
#1 Riff    
Not The Way To Be    
Can't Find My Way    
Don't See The Point    
I'm Not Down    
Fallin'    
Been Here Before    
Word Around Town    
Hard To Know    
Where'd You Go    
Separate Ways    
Don't See Me Now    
Outro