Album Reviews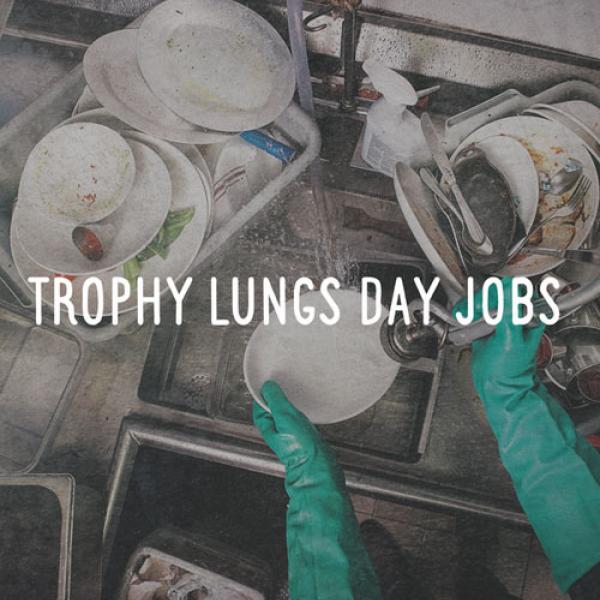 on
Tuesday, September 15, 2015 - 16:18
I'll just come out and say it… Trophy Lungs are awesome and "Day Jobs" is a badass album. There, I did it. There's no taking it back now.
These dudes call Boston home and describe themselves as 'three intoxicated nerds playing mediocre music in between episodes of The X-Files'. Couldn't tell you how true that statement is, but seeing as they're dead wrong about the 'mediocre music' part, I wouldn't pay too much attention to it if I were you.
As soon as "Your Finest Well Whisky Please" bursts out the speakers, you know this is the kind of pop-punk album you are going to want to put on repeat. They have all the gritty vocals, the big hooks and the energy you expect from a gruff pop-punk band. Just listen to "Bathroom Graffiti" and "Books And Statues" once. Sweet, right?
The Menzingers, The Copyrights, Banner Pilot and other bands of that ilk better watch out… there's a new kid on the block and he really wants to play!