Album Reviews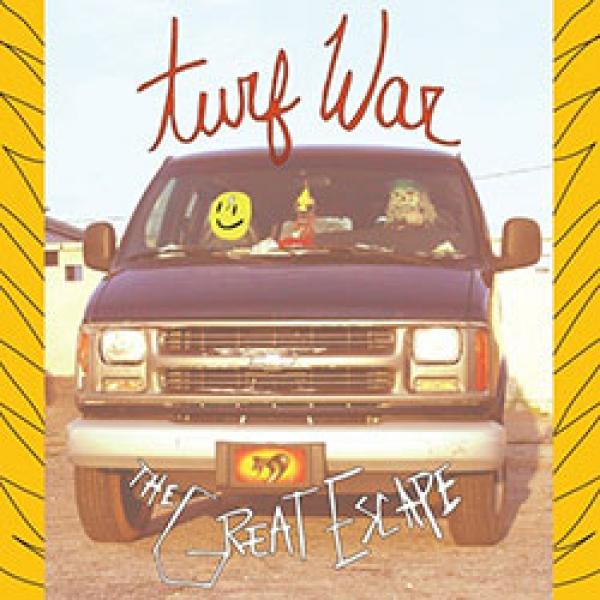 on
Sunday, February 9, 2014 - 17:21
Apparently Turf War began as a bedroom recording project by singer/guitarist John Robinson in 2008. I can just picture that bedroom… clothes and empty beer bottles taking up every single inch of available space, a Replacements album blasting through the speakers and a Black Lips poster tacked to the wall. "The Great Escape" boasts four awesome Southern-tinged punk meets indie rock songs that encourage singing along, slamming into the person next to you and the consumption of a lot of alcohol.
Opener "Still Around" is like revisiting your favorite 90ies alt-rock band with its stomping beat and jangly guitars. Not only does it rock, it's also undeniably catchy and just when you think it can't possibly get any better, the band launches into a kickass chorus. They stick with the roughed up sloppiness throughout "Born To Run Free" and "Pay My Dues", both of which have some blues and country influences hanging around in the background, and then go out with a bang with the title track.
The band is currently on a co-headlining tour with Lee Bains III & The Glory Fires and they will be playing at SXSW as well this year. Check them out if you get the chance… I'm sure they're an even bigger blast live.