Album Reviews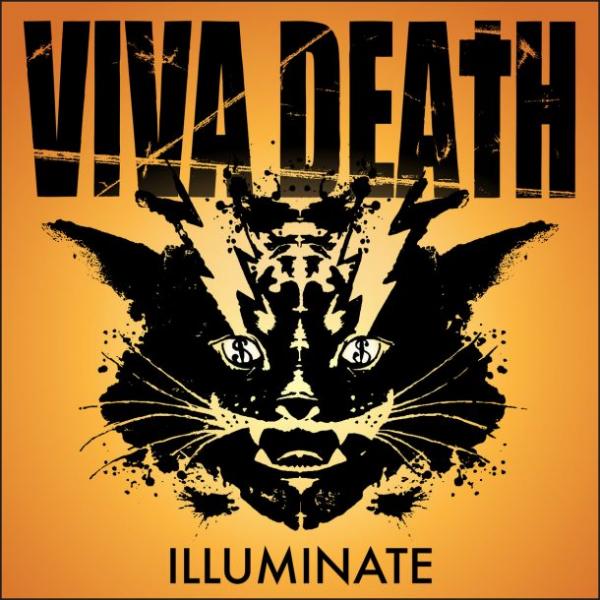 on
Wednesday, October 31, 2018 - 15:19
- by Tom Dumarey
As the bassist for Face To Face and frequent touring guitarist for Me First and the Gimme Gimmes, Scott Shiflett already has plenty on his plate. But since 2001, he has also been working on his most personal project, Viva Death, whenever he had some free time. Up until now that has led to three albums,  2002's self-titled debut, 2006's 'One Percent Panic' and 2010's 'Curse The Darkness' as well as a line-up that at one point or another included his brother Chris Shiflett (Foo Fighters), drummer extraordinaire Josh Freese and producer Chad Blinman (Face To Face, Saves The Day, The Get Up Kids,…).
After eight years, there is now a fourth chapter being added to Viva Death's story. And it turned out to be quite the lengthy chapter with plenty of plot twists. Throughout these fourteen songs, which often reach the 5-minute mark with seeming ease, there is a lot to take in. You might experience a slight case of paranoia in the bleak post-punk sounds of 'Don't Box Me In'. There are David Bowie-influenced songs like 'Two Hands' as well as Pink Floyd-ish, almost hypnotizing moments like 'Seasons'. And 'New Terrors' has a classic rock feel going while opener 'Ready To Go' and 'Slipping Away' come with downright catchy, arena-sized choruses. Whatever route they choose to travel down, Shiflett and Blinman take you on a 76-minute long trip that will make your head spin.
And just like with any good trip, you might not know where you will end up… Hell, you might not even like all of it. But you will remember it. On 'Illuminate', Shiflett took stock of all his musical heroes and then dug deep to come with a sprawling album that pays tribute to those that came before him, while also making a very personal album about introspection and alienation. Again, you might not like all of it (e.g. the industrial drone that is 'Petitioning The Black Wall'), but there is no denying that this is quite the accomplishment.
Track listing:
Ready to Go    
Trip
Sound the Alarm
Windows
Don't Box Me In
Two Hands
Seasons
Petitioning the Black Wall
New Terrors
Unclear
Storm
Slipping Away
Man in the Street
Damnatio Memoriae