Album Reviews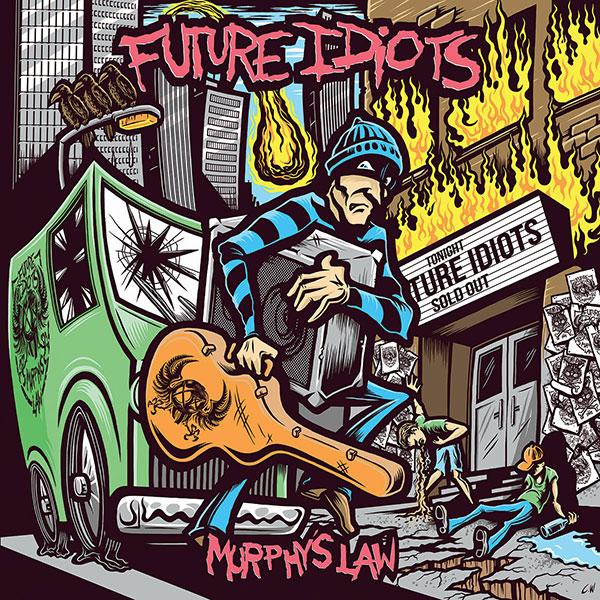 on
Wednesday, April 27, 2016 - 18:38
- by Nate Hennon
It conjures up images of mock crucifixions, medieval weaponry and band members doused in animal blood when hearing that a band is from one of the Scandinavian countries. However, when I hear about a pop punk band from this region, I think, "I love Millencolin."  The latter expectation is what one should have for Future Idiot's latest release, "Murphy's Law".
For a band who has gained notoriety for their ongoing series of cover song albums and YouTube videos, Future Idiots not only have a great understanding of the early aughts Pop Punk movement, but they can break from the mold. This shift is most noted on their song "Norma Jeane". It is not new territory for a band to write about how Marilyn Monroe changed a lot of people's perspective on the ideal female form, but it stands out among the muted guitars about potty humor that is a typical pop punk album.
Nevertheless, if you are a Pop Punk fan, like me, Future Idiots do not disappoint. Future Idiots start the album off with three solid songs, "Brain's All Gone", "Imperfect" and "Miss Summer". This musical styling continues throughout the album, but "This Isn't D&D" provide the listener with the stereotypical Scandinavian images described above and many nerdy references to 20-sided dice. For the most part, "Murphy's Law" is full of hooks, sing-along choruses, and the expected late 90's pop punk mid-song breakdown.