Upcoming Releases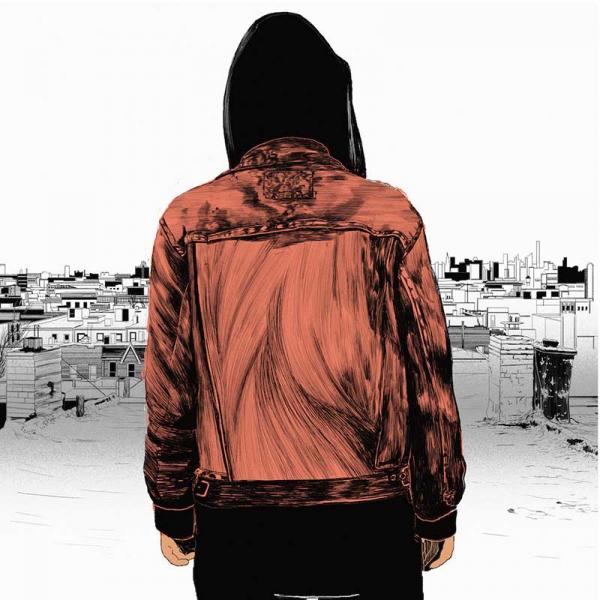 on
Tuesday, February 26, 2019 - 18:30
After a crazy-awesome tour alongside Joyce Manor and a label switch to Greenway Records, New York-bred and based band Big Eyes announce a new album, Streets of the Lost, set to release April 5 and released first single 'Lucky You'.. 
"'Lucky You' is about the lack of awareness people often have concerning their privilege, and the abundance of entitlement that often accompanies wealth," said Kait, explaining the track. "This song is not about class war. Some people are just born into lucky circumstances. It's a reminder for everyone to recognize their privilege, be grateful for what you have, and stand up for those who aren't quite as lucky."
 
"We took the concept and some specific lyrics of "Lucky You" to a slapstick comedic level, playing caricatures of the sort of obnoxious and entitled people this song is about. There are a few Easter eggs sprinkled throughout the video, so pay close attention to the small details and quick edits for some extra laughs!"
 
In addition, Big Eyes' forthcoming album explores new territory for Kait and the band. Sonically, one can expect Kait to plant quite a few new musical trees, as she lyrically branches out with her subject-matter. Now with different perspectives on life, consider the latest offering layers of an onion falling off.
 
"This (album) enabled me to tackle some heavier topics than those on our previous albums, which had mostly consisted of my own personal experiences," Kait said.
 
Since their inception in late 2009, Big Eyes has been a musical chimera. Their distinctive heavy sound glides between punk, power-pop, and hard rock, while their songwriting retains an unwavering classic pop refinement. On their latest album Streets of the Lost (out April 5 on Greenway Records), Kait Eldridge, the bandleader and songwriter behind Big Eyes, combines straight shooting New York punk sensibilities with moody, brooding pacific northwest undertones, evoking a sense of both places the band has called home. Rounded out by the Ridenour brothers, Paul on guitar and back-up vocals, and Jeff on bass, and Scott McPherson on drums, Big Eyes' sound has never felt richer, darker, and more lived-in.
 
Fuzzy, driving riffs on the opening track, "Hourglass," unfurl the adventure you're beginning, and bring forth visions of motorcycles propelling ever forward. Dual lead guitars, thoughtful flourishes, and an insightful utilization of harmony and melody are spread tastefully throughout the album, showcasing Big Eyes' studied knowledge of timeless songwriting. Like the mythological chimera, Eldridge breathes fire with her passionate vocals on the title track: "These people always pass me by/Once more I'll never cross their minds." Her lyrics pierce the heart, exuding loneliness and isolation. This is the soundtrack to the John Carpenter movie about a gang of scruffy runaways you wish he'd made. Inspired by the 1983 Mary Ellen Mark photo-essay of the same name, Streets of the Lost is an album that speaks to anyone skirting around the edges of society: the punks and street-dwellers, the revolutionists and experimenters, the forgotten and the lost.