Upcoming Releases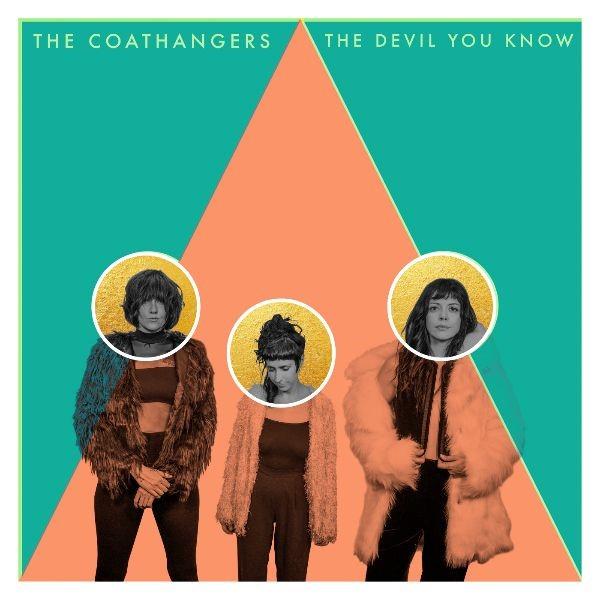 on
Tuesday, January 8, 2019 - 18:27
Atlanta's three-woman riot, The Coathangers just announced their new album. 'The Devil You Know' is due out on March 8th via Suicide Squeeze Records.
 
For 12 years The Coathangers have been building an infallible reputation for chaotic punk rock and visceral live shows, but this sixth LP is a record that captures their established takes on vitriolic punk, playful house-party anthems, and heart-worn ballads and melds them all, revealing a new level of songwriting and nuance.
 
Today they share the album's opening track and accompanying video, "Bimbo", with guitarist/vocalist Julia Kugel saying: "Bimbo" is a bittersweet note on love, self preservation, and letting go. It came together naturally and was one of the easiest songs to be written for the new record. It tells two sides of the story but still feels uplifting and positive. An acceptance of things the way they are."
She continues: "The video was shot on our last European tour by us and our fellow road warrior Mackenzie Sutch. We spend a large part of our lives on the road and it felt right to make the first video off the new record a small documentation of that. Tour is bittersweet as well. It can be dreamy and harsh at the same time. Shot mostly in Spain and Portugal, the video for "Bimbo" is a lovely memory of a complex emotional and physical journey. The video was edited by our good friend Nacho Montero from Madrid."
 
"The writing process was done with an open heart," says Kugel. "Everything that came before had to go away. Whatever hang-up, whatever thing we were holding onto, it had to go away. And we started there, at ground zero." This may sound like the band was going through some Hüsker Dü-level personal drama, but the reality is less gritty and salacious. The individual members had merely become entrenched in their way of doing things. Kugel excelled at the melodic pop songs. Drummer/vocalist Stephanie Luke belted out the gritty rock tunes. Bassist/vocalist Meredith Franco drove the post-punk and no-wave angles of the band. With each album, you could hear the individual songwriters honing their style. But with 'The Devil You Know', it feels like we're hearing the first Coathangers record written as a true unit. There's a newfound discipline, depth, and dimension, like each member learned how to imbue their bandmates' songs with their own personal touch.
 
Inspired and emboldened by their experience recording previous LP 'Nosebleed Weekend', the band returned to Valentine Recording Studios in Laurel Canyon with Nic Jodoin, who pushed them into increasingly layered and lush sonic territories. The album title stems from an old adage whispered at a friend's wedding; we settle when we're afraid of the unknown. It's a theme that runs through every song on the album, and even though the band insists they were writing songs about other peoples' pain, they acknowledge that the old saying applies to their band as well. We get comfortable, we get scared, and we refuse to change. But with 'The Devil You Know', The Coathangers lost their fear, and that allowed them to shed the baggage of the past. "Why are we living in these cells we built for ourselves?" Kugel asks. "That's been the great thing about this record. It's been honest and confrontational… but not in a shitty way."
Track listing:
Bimbo
5 Farms
Crimson Telephone
Hey Buddy
Step Back
Stranger Danger
F the NRA
Memories
Last Call
Stasher
Lithium