Upcoming Releases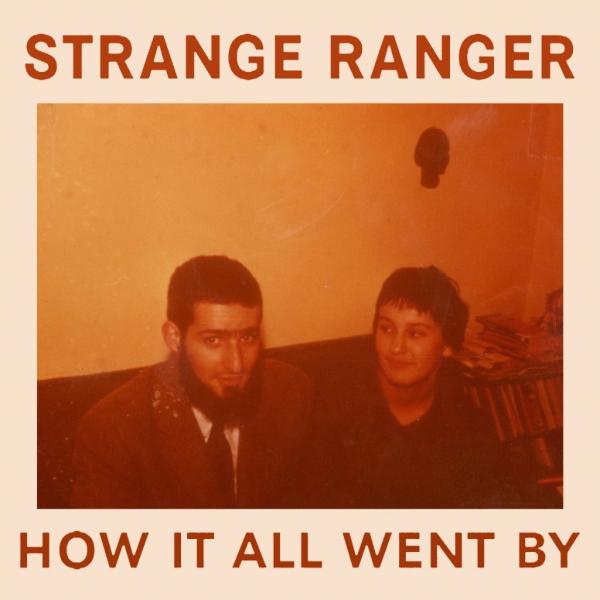 on
Wednesday, September 5, 2018 - 20:41
The only constant is change. Musical outfit Strange Ranger embrace this tired sentiment through and through, in ways that are anything but cliche. The original duo, vocalist/guitarist Isaac Eiger and bassist Fred Nixon have taken on a rotating cast of additional members throughout the years before settling in with current drummer Nathan Tucker. Much like the ever-evolving nature of their lineup, the band's sound is also in a continuous state of flux and expansion. The most recent result of which, is EP How It All Went By.
The band spent their first four formative years self-releasing nothing but EPs so long they could easily be mistaken for full records. Their earliest recordings (under moniker Sioux Falls) tell a story of young musicians tucked away in bedrooms, making minimalistic lo-fi twangy pop. As time passed their sound took on a notably more lively and electrified approach. In 2016 the release of their debut full length album, Rot Forever, brought on the most public recognition the band had experienced yet. The sprawling 16 song, 73 minute record signified their flourishing into a full-fledged rock band; drawing comparisons to 90s bands like Built to Spill, Pavement, and Modest Mouse. And yet, it would be but a mere glimpse of the band's capabilities; as only a few months later came the release of Sunbeams Through Your Head - an EP of tender stripped down soundscapes.
This EP, along with signing to indie record label Tiny Engines, would usher in the band's return to a more hazy, ambient aesthetic. The release of their sophomore album, Daymoon-- their first with Tiny Engines, found the band in their most atmospheric and intricate form yet. At first Daymoon may seem a bit messy, but the album was truly a testament to the band's dynamic range of ability. Featuring everything from rambling impassioned ballads like "Everything All At Once" and "The Future", to benevolently poignant numbers like "Warm" and "Seesaw", and brief unadorned moments of simple sounds like "Sophie" and "Doggies". Following the release of their second album, Strange Ranger wasted no time, and commenced the recording of what will eventually be their third full length album, due in 2019. That recording would be interrupted though, by the inception and recording of of How It All Went By, their forthcoming EP.
Influenced by predecessors like Third Eye Blind and Oasis, How It All Went By stands as the band's most radio-ready release yet. With the majority of its songs clocking in at the sweet spot between 2 and 5 minutes; the EP features power pop bops with an edge ("New Hair" and "I Want It To Be Dark") alongside gritty rasping anthems ("Remember"). Consistent with past releases are the band's thoughtful and casually poetic lyricism, impeccable musicianship, and incredible amounts of emotion and vulnerability. A fleeting moment in their discography, How It All Went By is the band's pop rock diversion fans old and new have been waiting for.
(Bio by Delaney Motter)