Movie Reviews
on
Thursday, April 14, 2016 - 19:50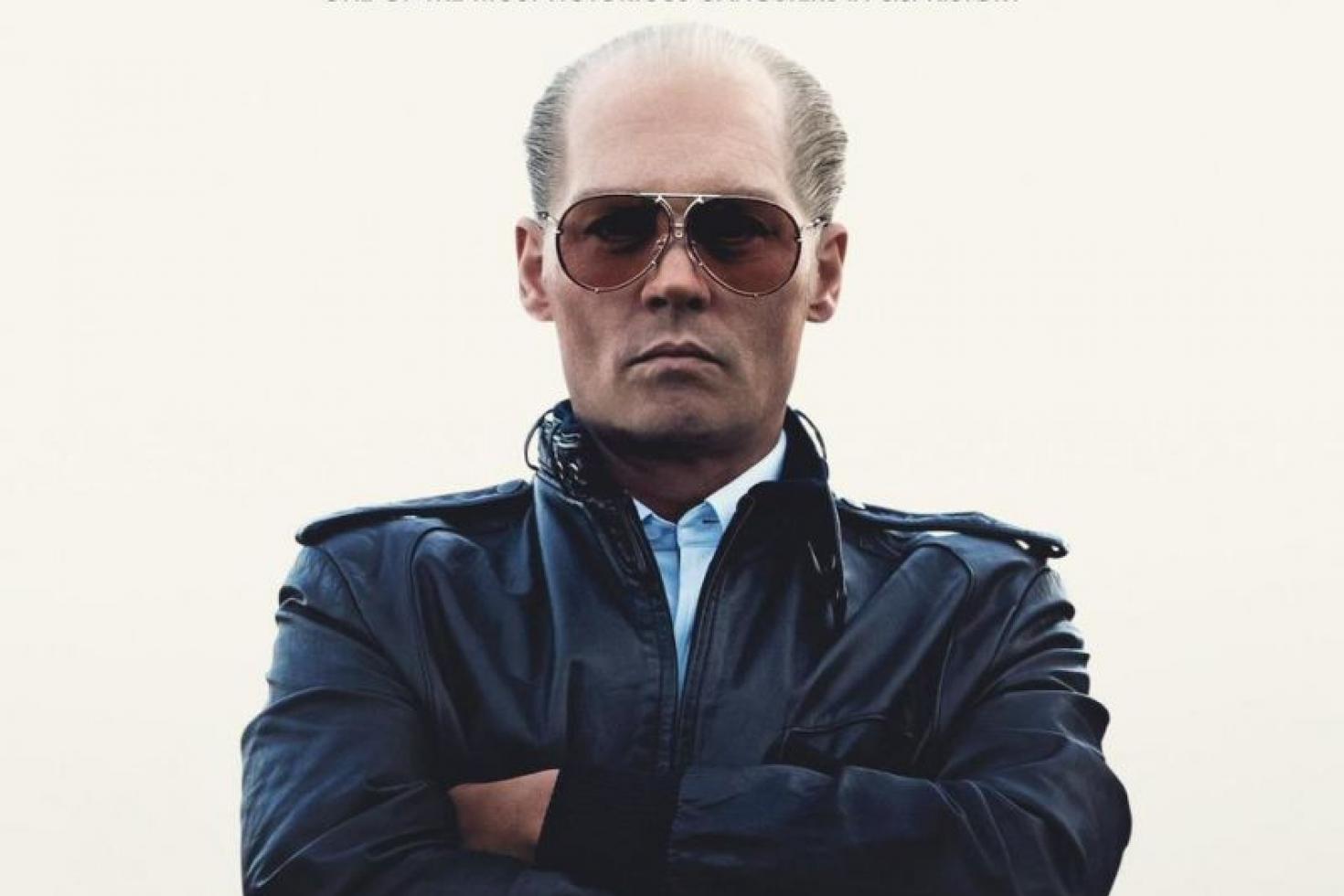 Scott Cooper's Black Mass tells the story of James 'Whitey' Bulger (Johnny Depp), an Irish gangster who had free reign over South Boston in the 1970s thanks to his collaboration with the FBI. Bulger is the kind of gangster who will help an old lady from the neighborhood with her groceries, before beating a guy senseless. You know, old school. They actually compared him to Robin Hood and you can't get much more old school than Robin Hood.
When childhood friend turned FBI agent John Connolly (Joel Edgerton) rolls into town to clean up the neighborhood, he thinks a mutually beneficial agreement with his old buddy isn't the worst way to go about it. Meanwhile, Bulger doesn't mind ratting on a couple of guys if it means he has a free shot at climbing to the top of the criminal food chain. Of course, it's not all quite that simple. The fact that Bulger's brother Billy (Benedict Cumberbatch) is a State senator complicates things and well, not to spoil the movie, but shit falls apart.
Black Mass fails to add a lot to the gangster genre and will remind you of more than one Scorcese movie along the way, but it's still pretty solid. That's in great part thanks to Johnny Depp, who is actually good again in this movie. Sure, he's rocking yet another wig here, but that menacing look is pretty damn believable. Dakota Johnson is also strong as Bulger's doting girlfriend, as is the rest of the supporting cast, which comes in the form of Kevin Bacon, Juno Temple and Peter Sarsgaard among others.
Next to the excellent cast, Black Mass has another ace up its sleeve in the form of director Scott Cooper, who has already proven to be a great director with Crazy Heart and Out Of The Furnace, and does so again here. It's a shame though that the story keeps building and building, but then ultimately doesn't deliver. As a result Black Mass might not become a classic gangster movie, but it's definitely worth a watch.