Movie Reviews
on
Wednesday, August 23, 2017 - 08:56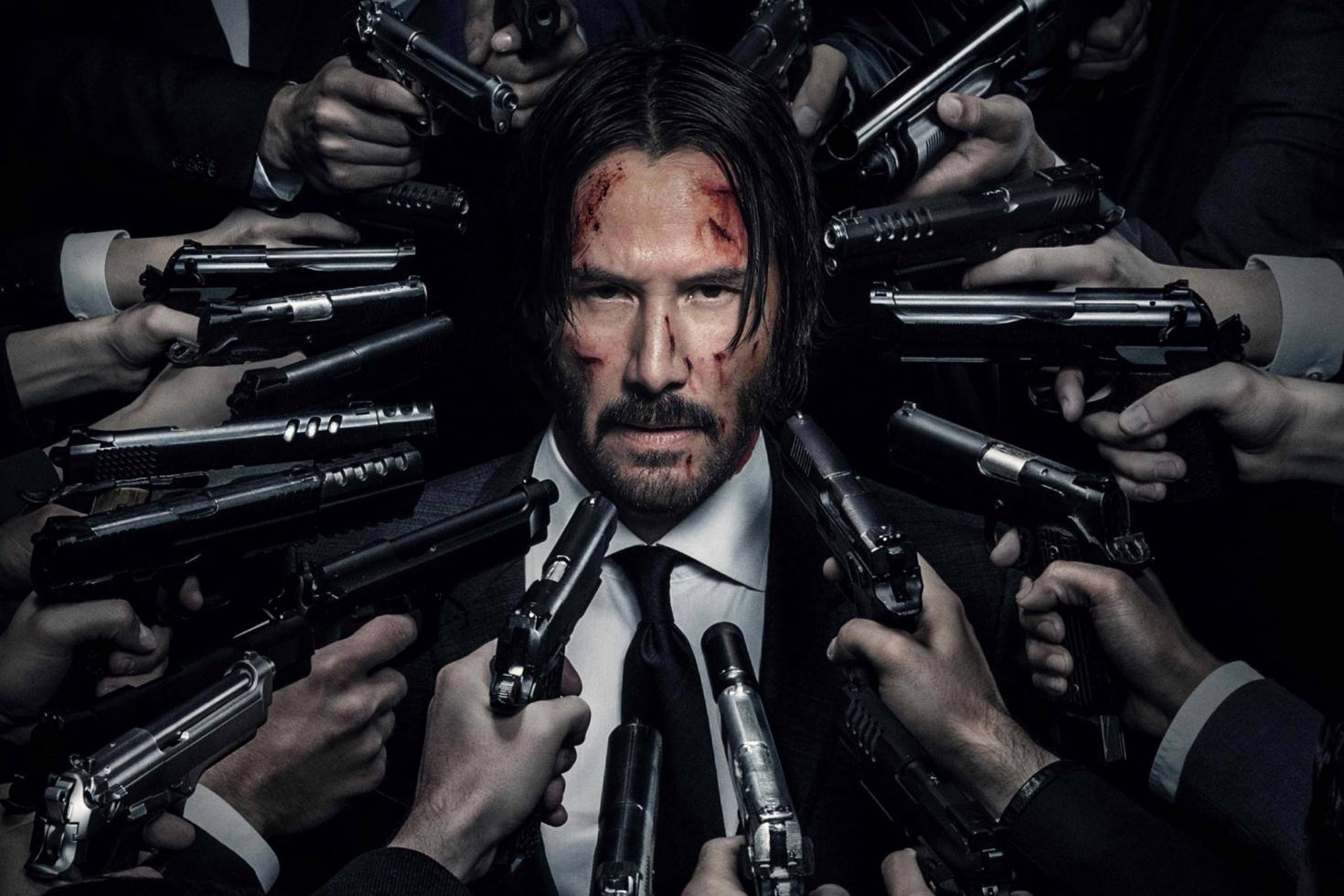 The first John Wick movie came out in 2014 and became something of a surprise hit. So it was a no-brainer that we would get treated to a sequel. Well, here it is. Bloodier and bolder than before.
When we first met retired assassin John Wick, he wasn't in a good place. He was trying to adjust to his new life following the death of his wife and when some bad guys came into his house and killed his dog, he went on a rampage and took out everyone involved. It sounds dumb except for the fact that it wasn't. It was awesome.
The opening sequence of Chapter 2 picks up right where we left off. Wick, having avenged his dog, is now trying to recover his car which was stolen in the first film. As he moves in and out of the shadow in a garage, swiftly taking out all the baddies, Abram Tarasov (Peter Stormare), the brother of the Russian gangster Wick killed the last time around, can do nothing but listen to the ricocheting bullets while waiting to meet his ultimate doom. Spoiler alert: Wick gets his car back. And we get more Wick. So everybody's happy except for the bad guys.
When Wick gets back home, he isn't given a lot of time to relax. Santino D'Antonio (Riccardo Scamarcio) shows up at his house, asking him to make good on the blood oath he made years prior that allowed him to retire. Wick refuses, but then Santino blows up his house and… well, Wick isn't left with a lot of other options. So he goes at it again. Which is okay because retirement doesn't really suit the guy. Plus it would make for a way less entertaining movie.
Director Chad Stahelski and writer Derek Kolstad take us further down the rabbit hole that involves assassins, blood oaths and the likes. There are a lot of fun little details, like the tattooed girls in the steno pool that handle the release of hits. Meanwhile cinematographer Dan Laustsen makes every single frame look like a painting and the presence of character actors like Ian McShane, Lance Reddick, John Leguizamo, Franco Nero and Laurence Fishburne only proceeds to make thing even cooler.
But most of all, it's Keanu Reeves who shines here. Most of the fight sequences are laid out like ballet with Reeves darting across the screen like Fred Astaire. Except he isn't dancing, he is stabbing and shooting people left and right. I will never be Reeves' biggest fan, but it is hard to deny that he is pretty badass as John Wick. And well, Chapter 2 is equally badass.