Movie Reviews
on
Wednesday, June 17, 2015 - 18:44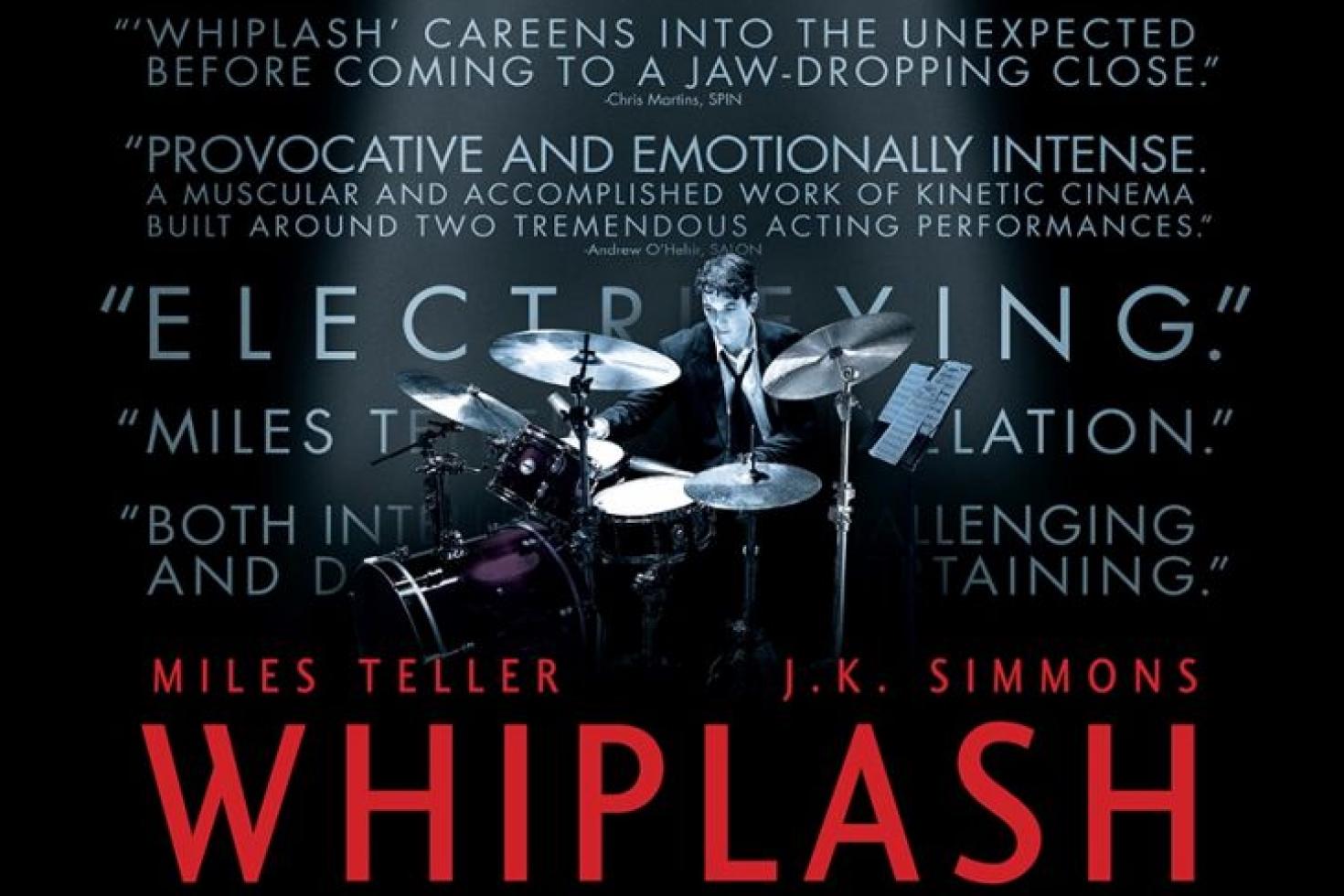 A movie about a young drummer and a teacher who demands too much from his students. How could this possibly make for an exciting watch? Right? But holy crap, this movie is friggin' awesome!
Andrew Neyman (Miles Teller) is an ambitious young jazz drummer, wholly focused to rise to the top of the elite music conservatory he attends. Terence Fletcher (J.K. Simmons) is a teacher at that conservatory and he is as known for his teaching talents as he is for pushing his students to their absolute limits. When Andrew gets the chance to play in Fletcher's studio band, he jumps to the chance and it doesn't take long before his quest for perfection borders on the obsessive. Even his budding relationship with Nicole (Melissa Benoist) doesn't get a real chance because of Teller's quest to become the absolute best.
Whiplash is as much a musical drama as it is a full-blown psychological thriller thanks to Simmons who excels at playing the bully who enjoys the emotional warfare and mindgames he lays on his students. Add a killer soundtrack and an epic drum solo during the movie's climax and you've got yourself an awesome movie that deservedly so scooped up three Oscars.
The Blu-Ray comes with some nice special features including audio commentary by writer/director Damien Chazelle and J.K. Simmons, "Timekeepers" (an interesting featurette in which drummers discuss their craft) and the original short film that Chazelle used to raise money for the feature.