Album Reviews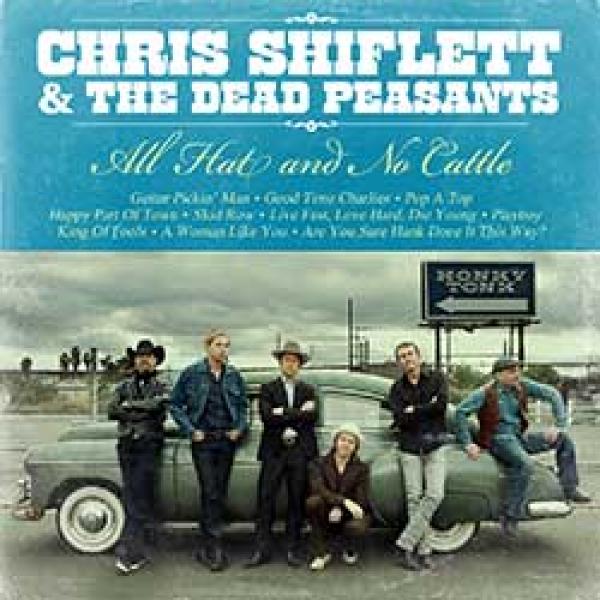 on
Friday, September 27, 2013 - 22:29
Chris Shiflett has already been in his share of bands including Me First And The Gimme Gimmes, No Use For A Name, Viva Death, his own project Jackson United and of course Foo Fighters. For "All Hats And No Cattle" Shiflett rallied up some friends and started a honky-tonk country project called The Dead Peasants.
Along with bassist Jeff Gross, guitarist Luke Tierney, drummer Mitch Marine, Marty Rifkin on pedal steel and Derek Silverman on keys, Shiflett bangs out ten songs, nine of which are covers and one Dead Peasants original ("A Woman Like You").
Whether we're talking about Del Reeves' "Good Time Charlies" or Waylon Jennings' "Are You Sure Hank Done It This Way?", The Dead Peasants make the song their own and obviously had a lot of fun recording the album. And if they're having fun, then why the hell shouldn't we get our Stetsons out?