Album Reviews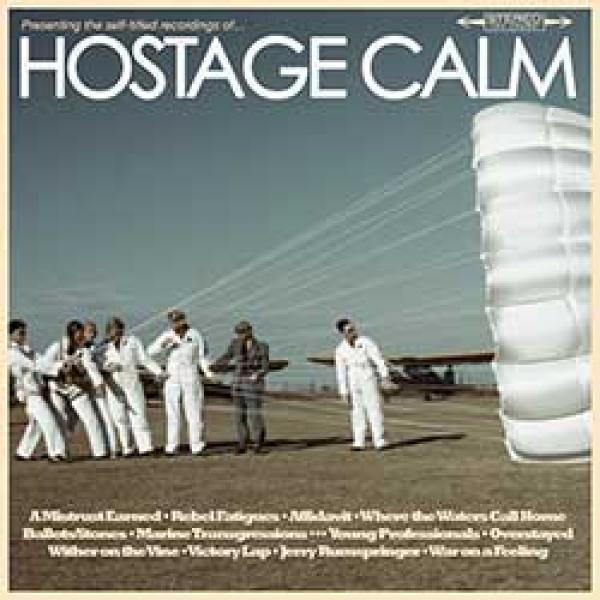 on
Wednesday, September 1, 2010 - 00:00
When Hostage Calm released "Lens", they had delivered a solid hardcore punk album that was influenced by the likes of Dag Nasty and Gorilla Biscuits. So I was about ready to get my mosh on with their self-titled album, when all of a sudden I hear handclaps, keys, acoustic guitars and a general appreciation of Britpop in all its shapes and forms.
That it takes some getting used to is a bit of an understatement, but once you get over your initial surprise there's a very nice album to discover. Of course there are the social/political lyrics that are actually worth reading. The music itself jumps from The Smiths/The Cure-like influences to "Ballots/Stones" which comes with some Latin influences and a cute piano that wouldn't have looked out of place on a Clash album over Beatlesque melodies that pop up all over the album. And closer "War On A Feeling" is an amazing pop song that comes with an energy boost that takes the whole thing to the next level.
These guys basically wrote an album that contains the best things from some of the legends while they still managed to maintain all the energy from their hardcore past. It's the sound of a band that has found their own voice and it's a voice worth listening to.