Album Reviews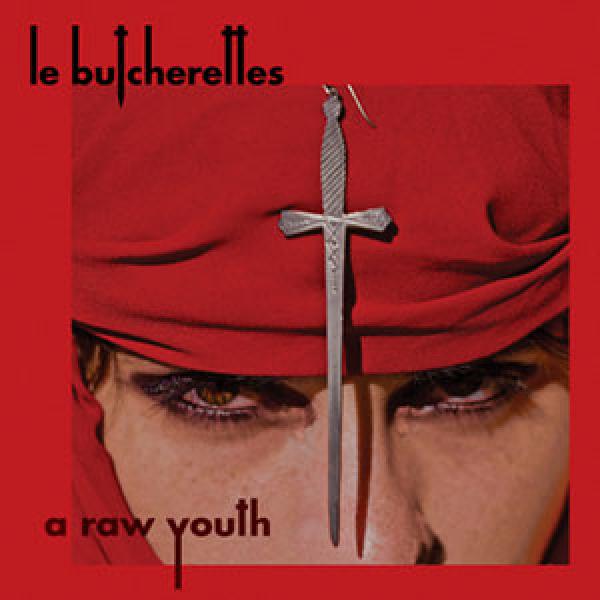 on
Sunday, September 27, 2015 - 10:34
Ready for your daily blast of garage punk? Check out "A Raw Youth", Le Butcherettes' new album.
On album number three, frontwoman Teri Gender Bender may have dispensed with the pig's heads because everybody is doing that these days (yes, David Cameron… we are talking about you), but one thing she hasn't gotten rid of, are the songs. Opener "Shave the Pride" is a banging punk cut that pretty aptly sums up what Le Butcherettes are all about. "My Mallely" could be a lost Blondie track and "Reason to Die Young" sounds wickedly mean.
Up next is "La Uva", a middle eastern tinged track that comes with guest vocals by none other than Iggy Pop. And other than the fact that it comes with guest vocals by Iggy Pop, there is not a lot to be said about this song. Definitely not my favorite on the album. Luckily things pick up from there with "Sold Less Than Gold" and "They Fuck You Over", the former probably the first danceable song that deals with women being sold into sex slavery and the latter another absolute rager with a title that pretty much says it all.
The next couple of songs continue down the same path with "The Hitch Hiker" being especially memorable with its creepy organ part. Last up is "My Half", which fails to unite Le Butcherettes' sound with John Frusciante's noodling guitar line. If anything, it shows us that Le Butcherettes don't need collaborations to stand out. Hell, listening to the other songs on "A Raw Youth", they are probably better off without them.