Album Reviews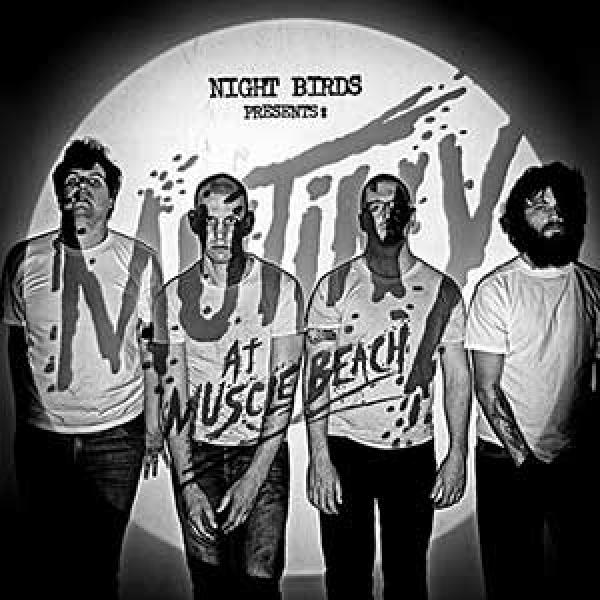 on
Monday, October 12, 2015 - 21:23
In case you want the two-word review of Night Birds' latest album… 'holy' and 'shit' are the words that pretty much sum things up!
For their Fat Wreck debut, Night Birds have pulled out all the stops and ended up with their best album to date. If you've been following this band since the start, you know that is saying something. The twelve songs that make up "Mutiny At Muscle Beach" come with Night Birds' trademark manic and surf-y hardcore punk intact, yet they have somehow ramped up the intensity even more this time around.
"'(I'm) Wired" is off to a ferocious start, before seguing into the equally energetic but even catchier "Life Is Not Amusement To Me". And they don't let up from there… the fast-as-fuck songs keep coming at you with Brian's frantic vocals and PJ's ditto riffs flying off the handle in pretty much every song, just barely reeled in at the last minute by the rhythm section.  "Off The Grid" sounds like a lost Ramones track that got the Night Birds treatment, "Miskatonic Stomp" is another kickass instrumental, "Left In The Middle" is poppy as hell and comes with a killer guitar solo and some sweet backup vocals… I mean, it just goes on and on really. There is not a single song that feels out of place on here.
Simply put, "Mutiny At Muscle Beach" shows Night Birds at their absolute best and is without a doubt one of this year's best punk albums.