Album Reviews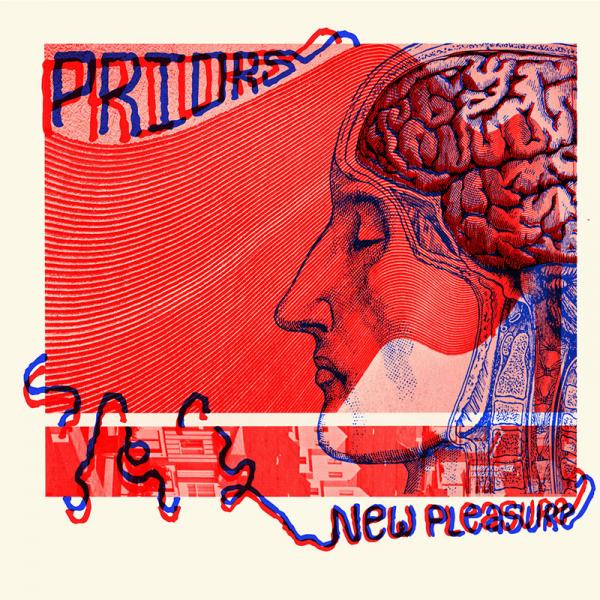 on
Wednesday, November 7, 2018 - 20:10
- by Christophe Vanheygen
I first heard about Priors sometime in 2017, when the highly underrated Sonic Avenues played a gig in Belgium. Much to my surprise, I was one of only seven paying attendees. What a bummer.
Anyway, that night Avenues' bass player Chance told me about his new garage punk project called Priors and actually sent me demo's some time later. Yup, that's how cool I am …  Sure, I enjoyed the tunes, but for some reason I kinda lost track of the band after that.
That is … Until their pummeling, wailing, break-stuff-inducing second LP 'New Pleasure' tore my ear drums a new a-hole. If that makes any sense.
These 14 tracks are gloriously abrasive and obnoxious garage punk gems, bouncing around the nervously jacked up snare drum beats and gloriously unmelodic melodies. Just listen to that guitar line on 'Bell Ringer'. Brilliant.
Listening back to their previous effort, it seemed some songs were lacking certain 'dynamics' to keep things interesting. None of that on their follow-up. The album flies by, even offering some singalong-able parts like 'Candy Station'.
'New Pleasure' is exactly the nasty, unsettling kind of garage you so desperately need in this Reatard-less world.
Well, at least I do.
Track listing:
Life Pt. 1
Got In Me
Nature Boy
Provoked
Sunshine
Lonely Mind
At Your Leisure
Life Pt. 2
Bell Ringer
Heart Strings
I'm a Lush
Candy Station
Faithful
New Pleasure