Album Reviews
Ring Spiel Tour '95 (Live)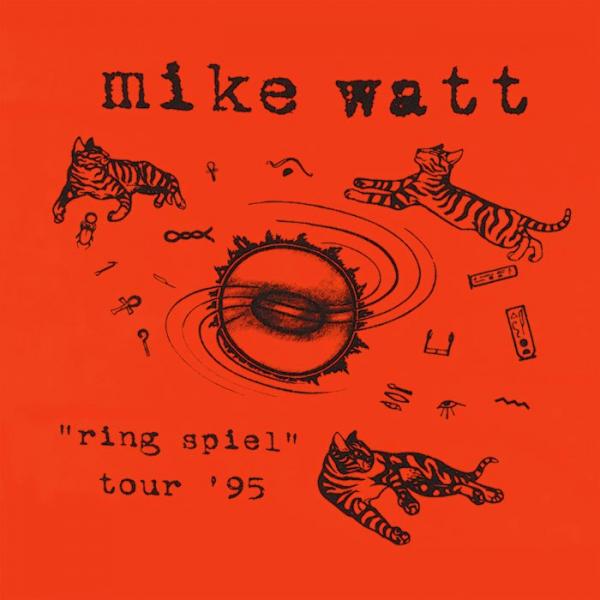 on
Friday, January 20, 2017 - 09:51
- by Nate Hennon
A live album can be divisive. Sometimes these albums come across as mediocre versions of  'greatest hits' compilations. Other times they highlight the best and worst parts of seeing the band live. For Mike Watt, "Ring Spiel Tour '95" was something completely different.
This live recording took place over 20 years ago in one of my favorite venues, The Metro, in Chicago. It's been my experience that this midsize room is best suited for a big Punk act, but anything greater than that and the show is awful. However, in 1995, Mike Watt's threw caution to the wind and let his notoriety bring two icons of modern rock, Dave Grohl and Eddie Vedder, on stage with him. Despite what you might think of these individuals, these two were at their peak of popular in the mid-90's. The fact that they spend a significant amount of time with Watt at this show (and possibly the whole tour) indicates the amount of street cred Watt had (and still does in my opinion) at this time.
As for the album itself, regardless of your definition of rock, Watt's bass playing is iconic. He blends rock and funk riffs with a sense of fun and excitement. At times the album feels a little 'Jam Band,' but the superb musicianship carries the listener all the way to the end. This recording gives you a sense that Watt and company were playing from a very specific pocket and were able to maneuver in-and-out of their studio album work to fit the live setting. The overall album is a great listen and captures a particular moment in time.
Track listing:
Walking the Cow
Big Train
Formal Introduction
Against the '70s
Drove Up from Pedro
Habit
Makin' the Freeway
Chinese Firedrill
Piss-Bottle Man
Forever...One Reporter's Opinion
E-ticket Ride
Political Song for Michael Jackson to Sing
Coincidence is Either Hit or Miss
The Red and the Black
Secret Garden
Powerful Hankerin'