Album Reviews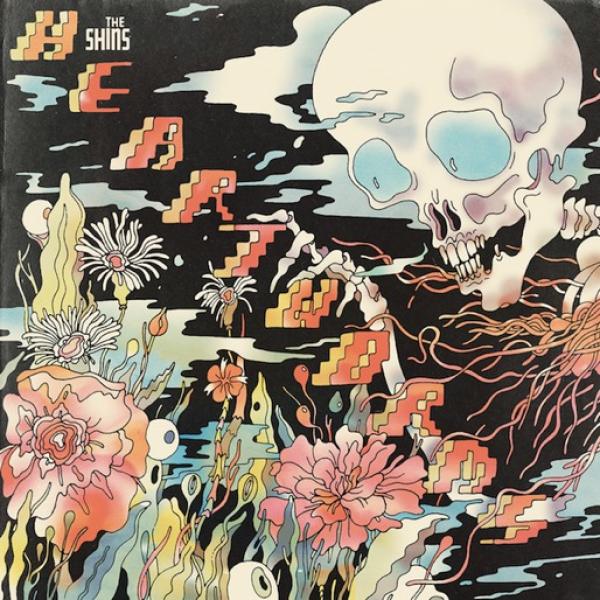 on
Sunday, March 26, 2017 - 17:35
The Shins' first four albums all seemed to be written with the summer in mind. Uplifting indie pop tunes that made a pass at you with their catchy choruses and sweet melodies. Songs that made fans out of everyone from Natalie Portman and Zach Braff in Garden State to The OC's Seth Cohen.
All of this is once again present and accounted for on the band's new album, "Heartworms", along with a wallop of psychedelic flourishes. Well, calling it a band is actually not entirely true. These days The Shins is James Mercer and whoever else happens to be around. To make it even clearer that The Shins are his and his alone, Mercer also wrote and produced the whole album on his own.
That's a lot of pressure on the shoulders of a middle-aged dad of three, but Mercer pulls it off. Seemingly without effort. Opening track and first single "Name For You" and "Fantasy Island" are the kind of songs you can whistle along after the first listen and the folky, down-at-home vibe of "Mildenhall" is utterly charming.
I guess we can all use an album like this nowadays. Shit's dark out there. "Heartworms" on the other hand feels like the musical equivalent of sitting in a meadow full of flowers while birds are chirping and butterflies are circling around you. You get the idea.
Track listing:
Name For You
Painting a Hole
Cherry Hearts
Fantasy Island
Mildenhall
Rubber Ballz
Half a Million
Dead Alive
Heartworms
So Now What
The Fear