Album Reviews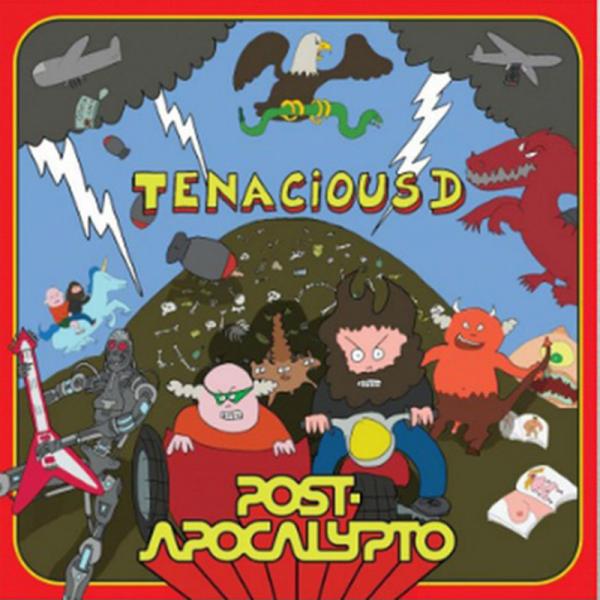 on
Wednesday, November 7, 2018 - 17:34
- by Nate Hennon
The motherf**king D is back! What is more fitting than the self-proclaimed greatest band in the world releasing a concept album? "Post-Apocalypto" is about the end of the world in 2018. Despite this album centering around one idea, Tenacious D still finds a place for their over-the-top lyrics and goofy premises while rocking your socks off. 
Because this is a multi-faceted rock experience, I want to address the parts individually, but mainly focus on the album, "Post-Apocalypto." Due to the limitations of a concept album, none of the songs stand out on their own, besides "Post-Apocalypto Theme." The album and story should be consumed in its entirety a few times before anything is added to your 'Greatest songs ever Tribute playlist.' That said my favorite section of the album is when the D do their voice impressions of celebrities, racists, and The Terminator ("Chainsaw Bazooka Machine Gun," "ROBOT," "marCH" and "turd whistle").  
But much like their movie soundtrack  "The Pick of Destiny," the album is only one side of the story. Many of the songs and interstitial skits require visuals which is why The D created a companion YouTube series, hand-drawn by JB. Well, the series is fun, but very NSFW. It is super naughty and should be viewed in private, properly stoned and drunk. 
Track listing:
POST-APOCALYPTO THEME
desolation
HOPE
cave women
MAKING LOVE
scientists
TAKE US INTO SPACE
i've got to go
FUCK YO-YO MA
reunion/not so fast
DADDY DING DONG
chainsaw bazooka machine gun
ROBOT
marCH
turd whistle
COLORS
who's your daddy?
JB JR RAP
WOMAN TIME
SAVE THE WORLD
POST-APOCALYPTO THEME (REPRISE)