Album Reviews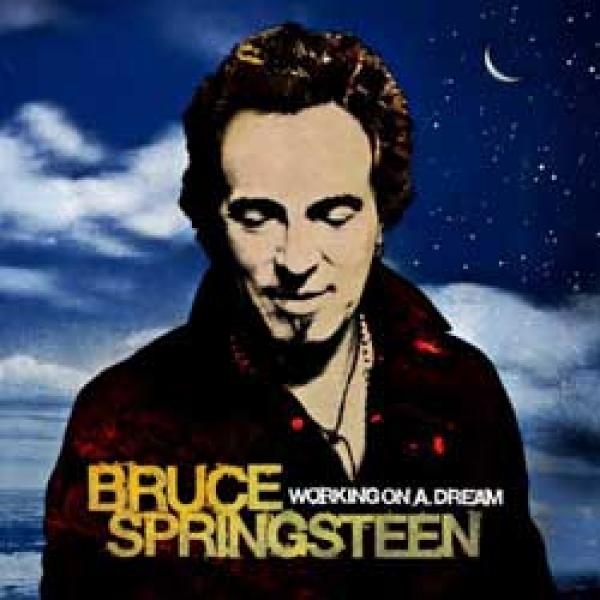 on
Saturday, March 28, 2009 - 00:00
For an album coming out right around the inauguration of a president who decided he'd go into politics when he found out he could never become Bruce Springsteen and subsequently received a lot of support from the Boss, "Working On A Dream" is remarkably apolitical. Instead we get a collection of songs of which a handful are instant classics.
Opening the dance is the 8-minute long "Outlaw Pete", a ballad about a lost soul that comes with a Sergio Leone feel. It's kind of unsettling to pick up a couple of notes of Kiss' "I Was Made For Lovin' You" but the song does prove that Springsteen still knows how to tell a story. The album ends with another outsider story, this time based on Mickey Rourke's portrayal of a loser as seen in "The Wrestler". Both are amazing.
In between we are treated to "What Love Can Do" and "This Life", two stellar pop songs where everything feels right. Or how about the bluesy stomper that is "Good Eye" which seems to be lifted straight out of the Delta and would've made Howlin' Wolf proud. And let's not forget rockers like "My Lucky Day"… welcome back E Street Band! Unfortunately "Working On A Dream" is also the home of one of the worst Springsteen songs ever with "Queen Of The Supermarket"… I don't know what the man was on when he recorded this but I'm pretty sure I don't want to try it.
"Working On A Dream" was recorded right after "Magic" but it never feels like a hastily slapped together album. Is it the way they recorded the album in between shows or the wake up call they received after the death of organist Danny Federici? Fact is that the Boss' latest is a return to form that fans have been waiting for for quite some time now.