Album Reviews
Trouble Is A Lonesome Town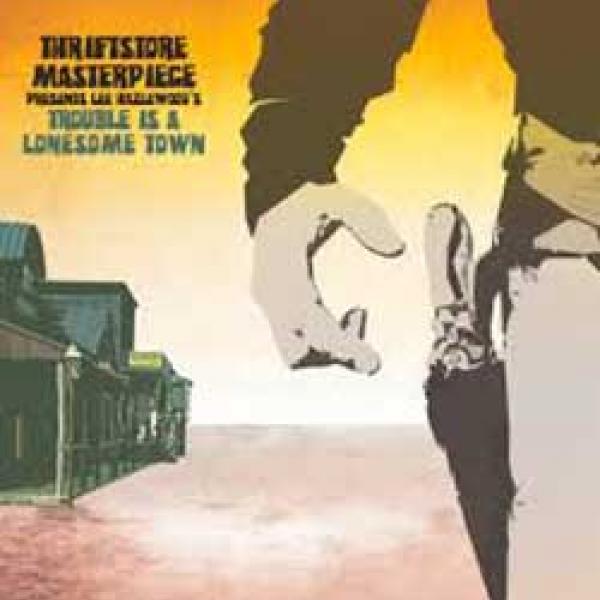 on
Tuesday, August 6, 2013 - 20:05
Lee Hazlewood is probably best known as the guy who wrote "These Boots Are Made For Walkin'" for Nancy Sinatra as well as songs for Dean Martin, Frank Sinatra and Duane Eddy. Not so much for his 1963 debut, "Trouble Is A Lonesome Town", an album that chronicles the lives of a bunch of inhabitants of the fictional town Trouble.
50 Years later that particular album will get a second lease at life thanks to producer Charles Normal, who found a copy in a shop in Oslo and fell in love with it. He enlisted something of an indie All Stars collective and re-arranged the stripped down originals to pimped out tunes that come complete with mariachi horn sections and Latin rhythms along with plenty of that sweet Southern twang.
That All Stars collective consists of Frank Black, Modest Mouse's Isaac Brock, Pete Yorn and members of Art Brut and the Dandy Warhols. The cool thing about Thriftstore Masterpiece is that they really do sound like a band and not just a bunch of dudes from different bands each contributing a single song to a tribute album. Chances are however you won't like this updated version any more than the original (for those of you who had ever heard that one in the first place). But if you like some camp along with your twang, "Trouble Is A Lonesome Town" is a solid listen.